The Burris Eliminator 3 has become a popular laser rangefinder scope with hunters and range shooters alike! However, as with any product, there are people who love this scope and people who have serious issues. In this post, we will dive deep into four of the most common problems that users have experienced with the Burris Eliminator 3.
---
Main Problems With Burris Eliminator 3 Rifle Scope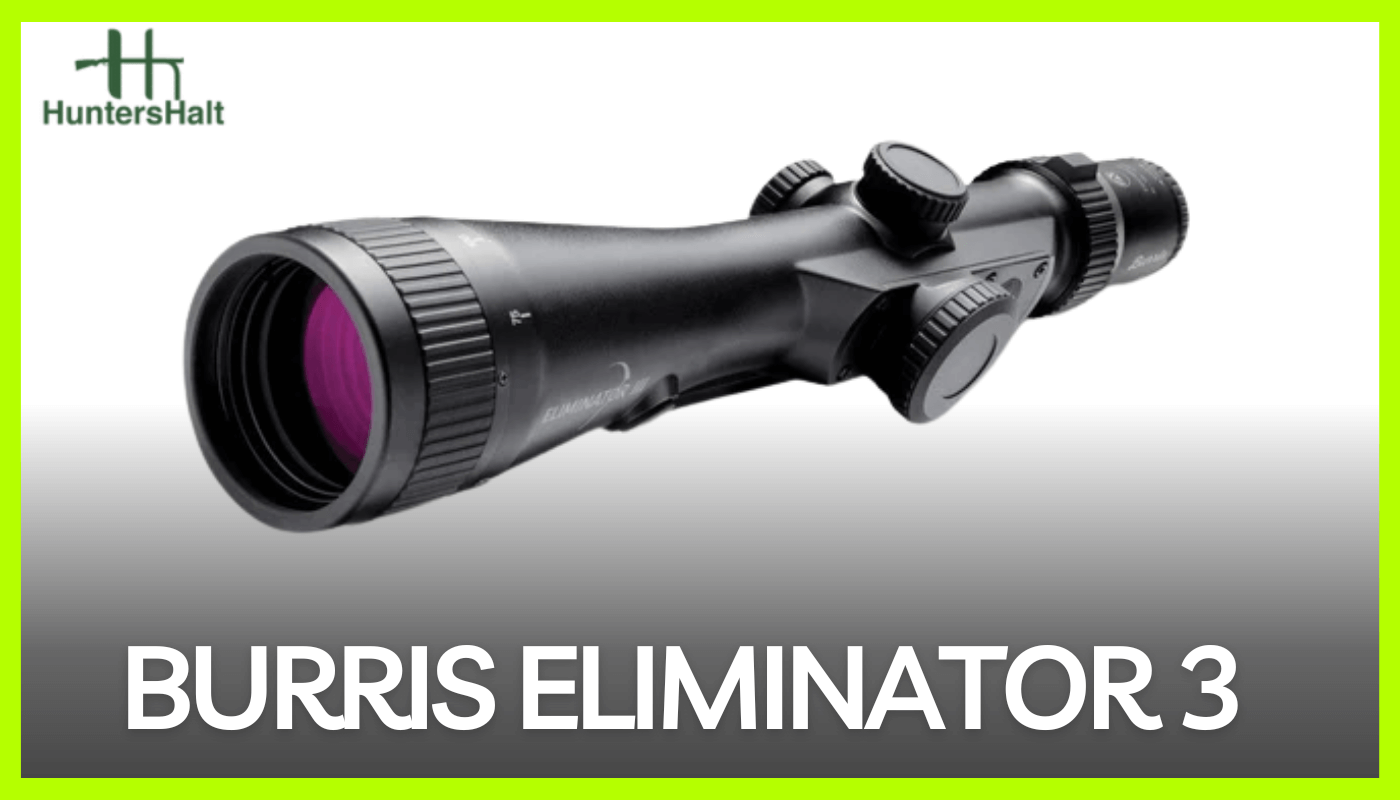 Although there are shooters that have reported a variety of issues with the Burris Eliminator iii rifle scope. However, here are a list of the most commonly reported problems with this Burris scope. Many of these are also Sightmark Wraith problems as well.
---
1) Issues With Glass Quality
Many shooters have seen issues with glass quality. I would not expect it to break like I saw with Sig Romeo issues I tested.
However, the lens coating and clarity is NOT great for light transmission. Many shooters found difficulty shooting in low light conditions. If you plan to shoot in less than perfect lighting, consider using one of the best low light scopes that I've tested in the past!
---
2) Scope Size
When shopping for a new rifle scope, size is an important consideration. The larger the scope, the more powerful it will be, with a greater range of magnification and a larger field of view. However, larger scopes are typically heavier and more expensive than their smaller counterparts.
If you're shopping for an M&P 15 Sport 2 scope, then the Burris Eliminator iii is likely too big! You will lose significant mobility. If you're just a target shooter, then maybe this is not a huge deal. But for hunting and operational purposes, size of a rifle scope matters.
---
3) Higher Price Range
There is no doubt that for many people the Burris Eliminator iii is a great long range rifle scope. It's bullet drop compensation is top-notch and is popular with hunters and target shooters alike.
However, not everyone has the budget to afford this rifle scope. If this is you, consider trying out one of the top long range rifle scopes for under $300 that I've tested. There are certainly great scope options that are great for target shooting and hunting that won't break the bank!
---
4) Zeroing Issues
Some shooters have reported they have had issues when trying to boresight their rifle scope. If you're a new shooter you should know that zeroing your scope is VERY important to shoot accurately from various ranges.
If you attempt to adjust your scope with windage and elevation adjustments and cannot get your scope sighted in, then you have a problem. Some shooters have also asked how to fix a cloudy scope? For the most part you'll need to use your parallax adjustment knobs!
Solution: Double check that you do not have the Posi-lock engaged. This will restrict your ability to make reticle adjustments.
---
Does Burris Offer A Lifetime Warranty?
You can say what you want about Burris, but they have one of the best warranties on the market today.
Burris offers their "Forever Warranty" on their products. This makes them one of the most sought after warranties in the market. They will repair just about any defect or damage to your rifle scope free of charge. This is very similar to the Trijicon Warranty in terms of effectiveness!
---
Final Asked Questions
Is the Burris Eliminator 3 a good scope?
Generally speaking, the Burris Eliminator iii is a great scope. Many hunters use this rifle scope for long range shots on deer, elk, and other big game. Compared to other rifle scopes in the same price range, the Burris Eliminator is a great option.
What is the range on a Burris Eliminator 3?
If you have a reflective target, the Burris Eliminator has an estimated range of 1,200 yards! However, don't get too excited. This does not mean you will be able to pop on this rifle scope and shoot accurately from > 1000 yards. It will take lots of time and practice to shoot from such long distances. Just make sure you also fully understand your ballistic data as it will greatly impact long range accuracy.
Where are Burris Eliminator scopes made?
The majority of Burris Eliminator iii scopes are made in the Philippines. This does not necessarily mean low quality. In fact, many of the products we use on a daily basis are manufactured in China and the Philippines.
How does the Burris Eliminator 3 work?
The Burris Eliminator iii is a high technology rifle scope that incorporates a range finder and the shots trajectory to create an illuminated holdover. This scope creates a clear sight picture and is great for long range shooting.
What is posi lock on a Burris scope?
The Posi-Lock on a Burris scope is a retractable steel post that locks turret adjustments. It helps to ensure that your adjustments remain stationary and precise no matter what conditions you are shooting in.
Is Burris Eliminator 3 the first focal plane?
No, the Burris Eliminator iii is a second focal plane (SFP). This means that the reticle is placed behind the magnification lens of the rifle scope.
---
The Bottom Line
There is no doubting that Burris makes a great line of rifle scopes. In fact, many hunters use the Burris Eliminator iii and other scopes regularly. It is a great high magnification scope that has become very popular in recent years. However, there are issues with this scope that need to be known before making a purchase. Let us know if you find any additional significant issues with this scope!