From personal experience, I know that the Holosun 510c is a fantastic red dot sight. It is one of Holosun's premier compact optics that hunters, Military, and range shooters all enjoy. In fact, I rated it as one of the Best Ak 47 Red Dot Sights I've ever used. However, like all products this red dot is not without its faults. In this post, we'll break down some of the most commonly reported Holosun 510c problems and how to fix them!
---
Biggest Problems With The Holosun 510c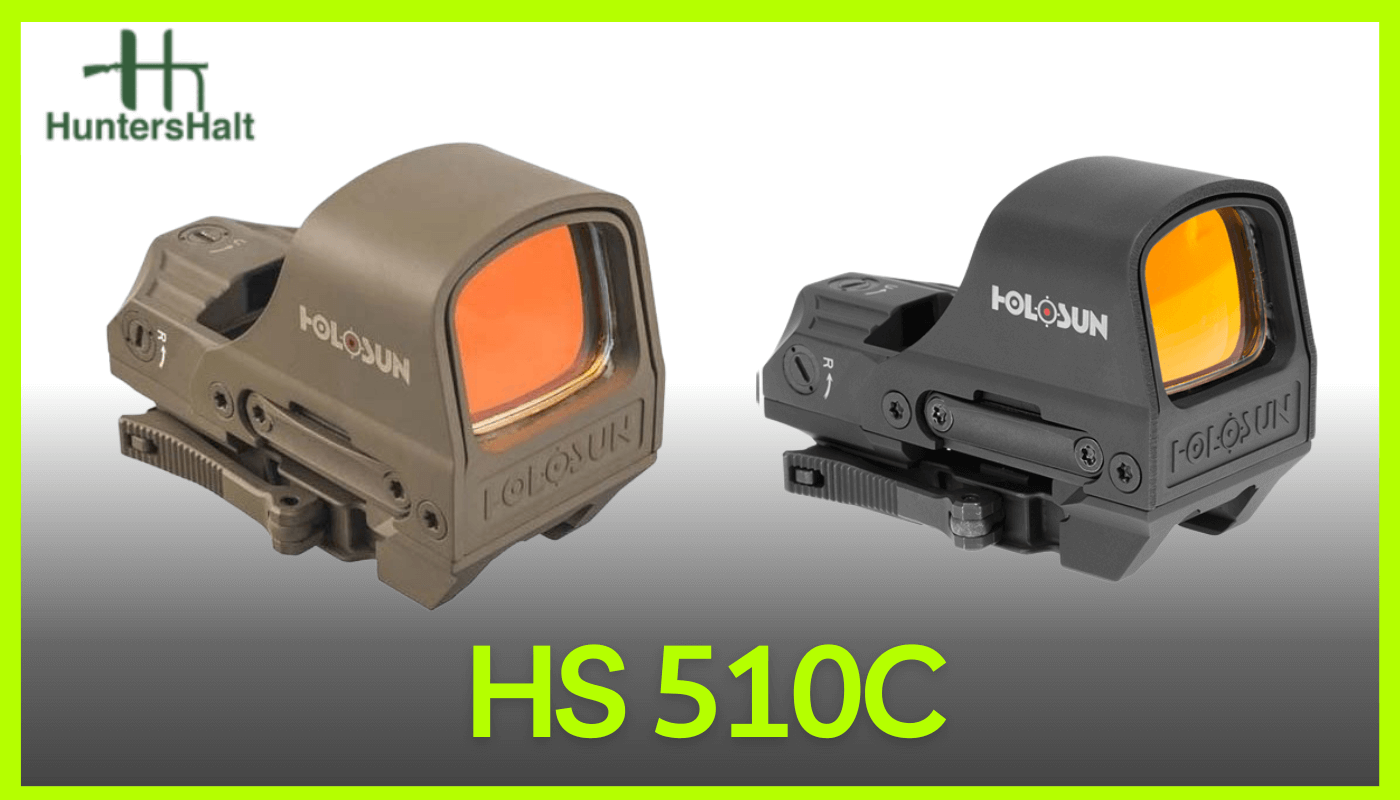 1) Blinking Reticle
Some shooters have aimed down their 510c only to see the reticle blinking. This is probably the most common complaint I've found. However, you're going to kick yourself if this happens to you!
Check your battery! Was your battery installed backward? Switch your battery around and your issue should go away altogether. Some of the Best Canik TP9SF Red Dots had this very issue. Luckily there is a simple solution!
2) Brightness Adjustment Issues
Some shooters have issues with their brightness adjustment settings. More specifically, the reticle gets dimmer after firing a few rounds on target. I have experienced similar issues with the Holosun 507c and 508t. For obvious reasons, this is an issue!
If this happens to you, first check to make sure your battery is installed properly. Then verify your brightness setting to ensure it is set correctly on auto mode or manual mode. If these solutions don't work, your optic may have a manufacturing defect & needs to be sent back to invoke your warranty.
3) Shake Awake Not Working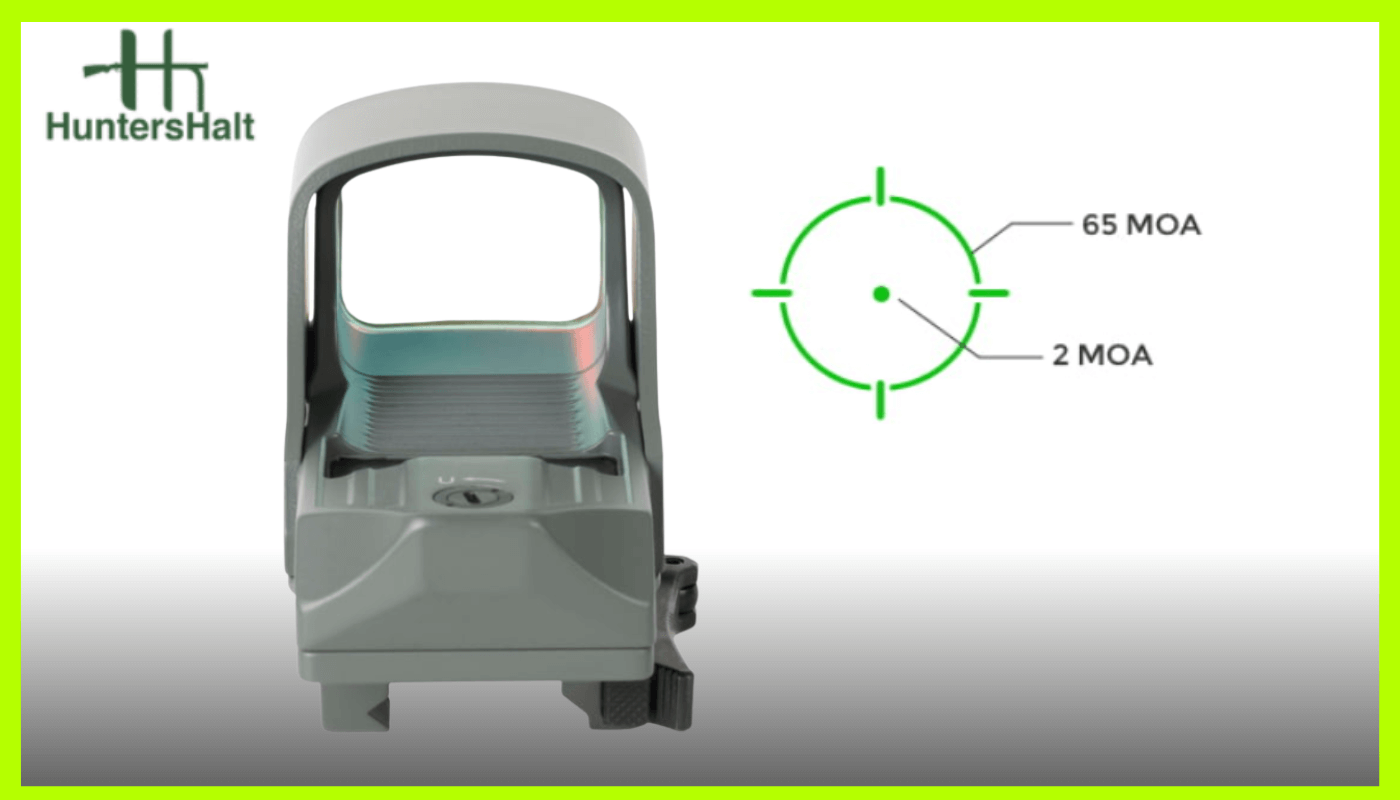 There is no doubt that shake-awake technology is groundbreaking and greatly improves the life of your battery. In fact, one of the first questions shooters ask when shopping for a new optic is about shake-awake technology. This technology was a major factor when I compared the Holosun 507c vs 507k red dots.
A few shooters have claimed their shake-awake did not work. Regardless of how much they moved their optic, it did not power on. However, I will say this is a very rare issue & is likely a manufacturing defect. Send this optic back to Holosun to get fixed or replaced.
4) Night Vision Compatibility
The Holosun 510c comes with 12 brightness settings and 2 different night vision settings. This level of adjustability is one of the main reasons it is so popular.
Some shooters have described issues with their night vision settings. The reticle on their optics was not visible when using night vision equipment. I personally don't see this as a major issue. I would guess that these people are not properly adjusting their brightness to the correct setting! As a side note, I also noticed similar trijicon sro problems in my other reivews!
5) Not Turning On
A few beginners had mentioned that their HS510c would not turn on at all! When I hear this, my first instinct is to recommend checking your battery installation. Ensure your battery is installed correctly and the battery is sitting flush in the tray. In our post about where are primary arms scopes made we learned that scopes made in China often have issues.
---
Where Are Holosun Optics Made?
If you didn't already know, Holosun optics are made in China. For many shooters, this is a non-starter as they prefer American-made products. If that's the case for you, consider shopping for brands like Trijicon.
However, foreign manufacturing is normal nowadays. Most of the popular red dot sight companies like Vortex & Primary Arms are made in China. From my experience, foreign manufacturing does NOT mean poor quality. Many of the Best Turkey Hunting Red Dots were made overseas as well.
---
Is This Red Dot Sight Worth It?
Yes, the Holosun 510c red dot is worth it. The rugged construction and 3 years of continuous battery life makes it one of the Best 300 Red Dots that I've tested. It also comes with some advanced features like the solar cell to further enhance the battery. The light sensor also works to make brightness adjustments easy. And if you prefer the manual mode, that's ok too!
Generally speaking, the Holosun 510c is most commonly used in a few different situations.
Self-defense Weapons
Military Use
Law Enforcement
Range Shooters
The wide objective lens and bottom battery installation make this a great choice for just about anyone!
---
Frequently Asked Questions
Is Holosun 510C durable?
Yes, the Holosun 510c is a very durable optic. It has a rugged design and is constructed with high-strength materials. Hunters, Military, and law enforcement all trust this optic in a variety of shooting conditions.
Is the Holosun 510C shake awake?
Yes, the Holosun 510c has shake awake technology. Even though this optic has an above-average battery life, this technology makes it last even longer! Paired with the solar cell this optic has one of the best battery lifespans on the market. You can even put your optic in sleep mode if you're not going to use it for an extended period of time.
How far can you shoot with a Holosun 510C?
In general, the Holosun 510c is the most accurate from 100-200 yards. However, this will heavily depend on your individual experience and skill level.
Why does Holosun blink?
Generally speaking, if your Holosun is blinking that means you battery life is low. Open the battery tray, remove the dead battery, and install a replacement to fix the issue.
Does any military use Holosun?
The US military is known to use Holosun sights with their handguns, shotguns, and assault rifles. Soldiers only use the best quality equipment, which speaks to the reputation of Holosun.
---
The Bottom Line
There is no denying that the Holosun 510c is one of the most popular and well-respected reflex sights on the market today. The solar panel, auto mode, and circle dot reticle make this a great choice for many different use cases. However, there are some main issues that several Holosun owners have reported. From my research, these issues are very rare and can be quickly fixed. If not, give the manufacturer a call to invoke your warranty!