If you're an experienced shooter, chances are you have heard about Leupold scopes. After all, this family business has been making quality optics for over 100 years. However, no scope is perfect & Leupold is no exception. In this post, we are going to cover some of the most common Leupold CDS dial problems that shooters encounter & some quick fixes.
---
Most Common Leupold Scope Problems
Here are 7 problems Leupold scope owners encounter with its custom dial system. It is very important to know how to tell if a scope is bad & not working. Remember that many of these problems are rare & only impact a small number of customers.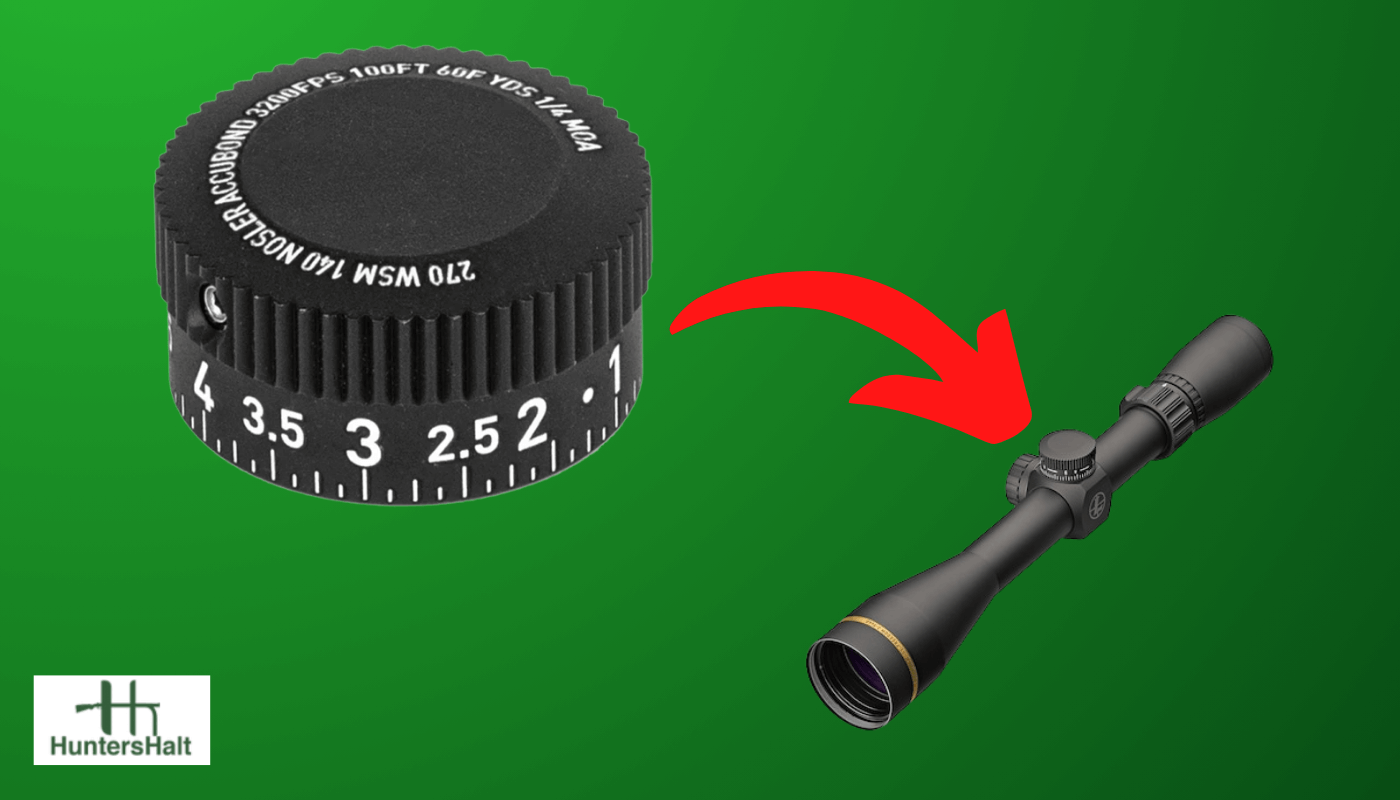 1) Issues With Muzzle Velocity
In order to calibrate your custom dial system, Leupold technical service team needs information on your weapon's muzzle velocity. The average shooter will send Leupold their 'average muzzle velocity' based on data purely from their ammo manufacturer. In our post about where is leupold made we learned their customer service team is top notch and should be able to help you out.
Don't do this. Every gun is different. There are manufacturing tolerances on all gun barrels and parts. This affects the muzzle velocity!
To fix this, use a measurement system (chronograph) to get the actual muzzle velocity from your specific weapon. Providing the wrong muzzle velocity will result in accuracy issues from certain distances.
2) Incorrect Ammo Data
Many shooters get their Leupold custom dial system calibrated correctly the first time. Then weeks, months, or even years later they decide to change ammunition.
In their mind, there is no issue. The new ammo has the same specifications as the original ammo. This is ok, right?
Nope! There are manufacturing & material tolerances that are not exactly the same when you switch bullet manufacturers. To fix this, you can wither switch your ammo back, or get a new custom dial system.
Many shooters ask questions like where are holosun optics made? Consider these things before buying a scope because you might run into problems.
3) Zero Your Scope
If you are anything like me, then you have zero patience. When I buy a new scope I am at the range the very next day sighting in my rifle. I pop off the adjustment covers and start tweaking the elevation dial and making windage adjustments. The Leupold TMR reticle is also a favorite of mine!
Don't do this! Wait to sight in your rifle scope until after your custom dial system (CDS) has been calibrated by Leupold. Then you can modify the set screws to make elevation and windage adjustments. And if you are a new gun owner, check out our post on How to Adjust a Scope on a Rifle.
4) Problems With Sight Height
You must provide Leupold with your specific sight height to get your CDS system calibrated. Many shooters go wrong here.
When measuring the scope height for your particular rifle, do not just provide the scope ring height. Be sure to measure from the center bore of your scope to the center bore of your rifle.
If you don't, it could impact your accuracy when you're out in the field. If you give them the wrong sight height, it could throw off your whole shot.
Normally, when you spend this much on a scope you don't expect problems. But after finding Springfield Hellcat RDP problems I know that price does not always equal quality.
5) Wrong Ballistic Coefficient
In most situations, you should be using the G1 ballistic coefficient. However, Leupold does not seem to do a good job providing clear instructions. On more than one occasion, I have heard of shooters accidentally using the G7 coefficient.
It goes without saying that providing the wrong ballistic information will result in accuracy issues.
6) Issues With Scope Base
If your Leupold scope comes with a faulty base it can lead to some issues. Think about it this way, if your base is out of tolerance then you will have to over-adjust your settings during the sighting process.
For most people, this will never end up being an issue. But if you try to take shots at the far end of the range of your scope, you may not have enough adjustment left in your dial. I also found this when reviewing the sightmark wraith 4k max problems in previous reviews.
7) Dial Is Stuck
Out of all the most common issues with the CDS turret, this is probably the rarest. Some shooters will have issues with their CDS dial getting stuck. Most people theorize that this is because of broken springs within the scope. If you are having issues adjusting your dial, call Leupold customer support. Some people also reported this as a common Burris Eliminator 3 problem as well.
---
What Is The Leupold CDS Dial?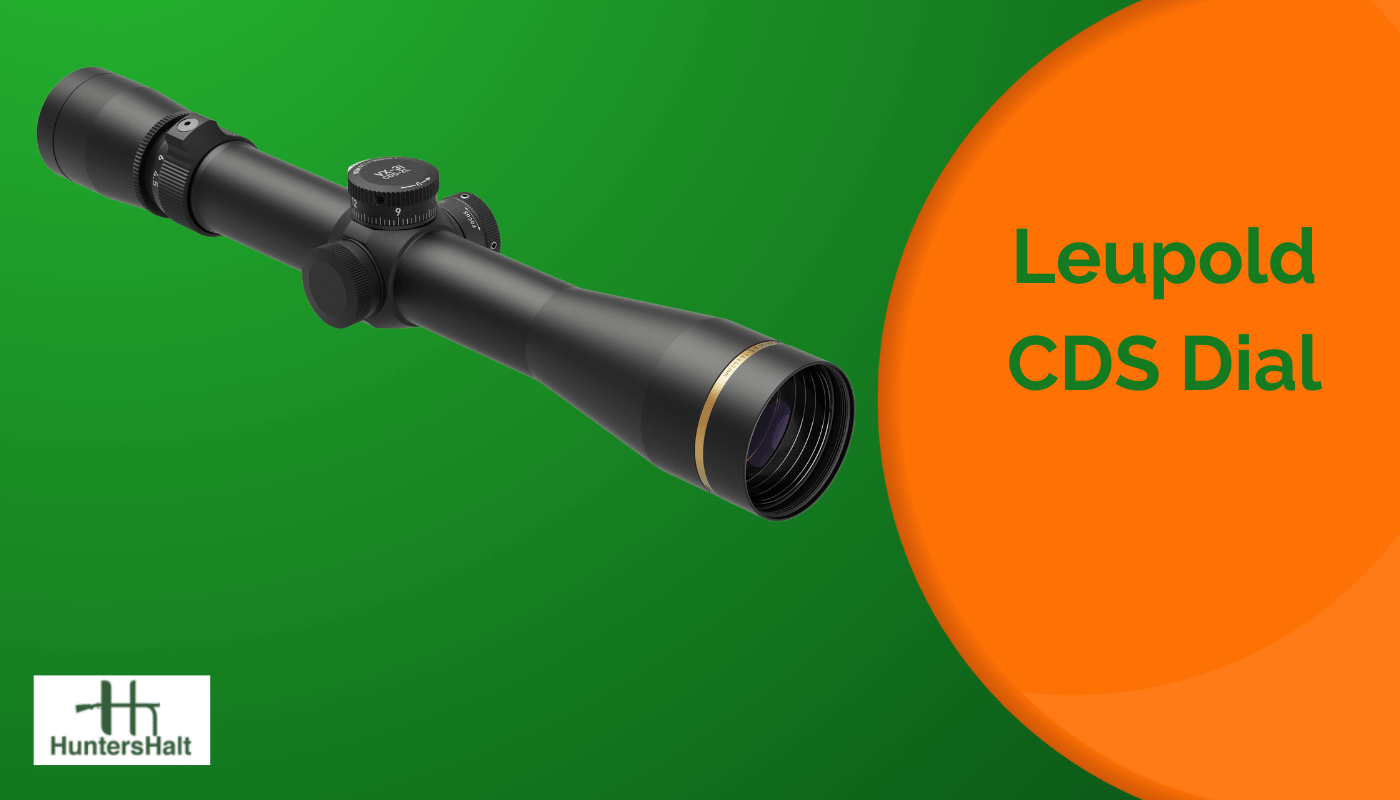 The Leupold CDS stands for 'custom dial system'. It is a custom BDS turret that provides instant access to the critical data needed to make an accurate shot prom predetermined distances. Each custom dial system is specifically calibrated for your preferred ballistics. The idea is that once you've dialed in your CDS, all you need to do is aim and shoot. Make sure you understand how to focus a rifle scope to use this correctly!
The cool part is every customer who orders a Leupold scope model with CDS dial options gets one FREE custom dial system. To ensure that the Leupold custom shop can calibrate your custom dial system (CDs) to your needs, they need some basic info.
Caliber of your rifle
Type of ammo you use (Including bullet weight)
Your ballistic information (coefficient/drag)
Muzzle velocity (based on your ammunition)
Sight height (rifle bore to sight bore)
and more!
If you decide to change any of this input data, you can purchase new CDS dials for $80-100.
Best Place To Buy Scopes
There is no one scope that is best for all shooters. Simply because we all have our own unique preferences and use cases. And not everyone is interested in one of the Leupold scope models! Check out our post on the Best Scopes for M&P Sport 2 or the Best Scopes for Henry Big Boy Magnum 44. There is a scope that fits everyone's use case and budget constraints.
---
FAQs – Leupold Scopes
Does Leupold CDS really work?
Yes, the Leupold CDS system is a mechanism that allows you to quickly and easily dial in your elevation adjustment so you can take the perfect shot. The CDS (custom dial system) allows you to create a custom adjustment for your specific rifle and cartridge combo so that you can shoot precisely the distance you need to.
How long does it take to get CDS dial from Leupold?
When I requested my CDS dial from Leupold, it took just under 4 weeks to get it back. However, Leupold only commits to a 4-6 week turnaround time. Remember to hold off sighting your scope until you get your CDS dial back.
How accurate are CDS system?
CDS systems are very accurate if you calibrate them correctly. They are set up based on your specific weapon and ammunition specifications. If you use the wrong input data, you will struggle to shoot accurately.
Does Leupold CDS have zero stop?
Yes, the Leupold CDS has a zero-stop feature, but when the CDS dial is installed. There is no zero-stop when the factory MOA dial is installed. The CDS (Custom Dial System) is an adjustable system that allows you to customize your scope settings to match your specific ballistics and environmental conditions.
What does CDS mean on Leupold scopes?
The Leupold Custom Dial System (CDS) is a zero-in system that lets you sight in your scope once and then dial in the correction for different ranges simply by turning the turret. For example, you can set up your scope to be dead-on at 100 yards, 200 yards, and 300 yards and then just turn the adjustment dial to the appropriate range setting for whatever distance you're shooting at.
What does the side focus do on a Leupold scope?
The side focus knob on a Leupold scope brings distant targets into the same focal plane as the reticle. This is important because it eliminates parallax, which can cause errors in point of aim.
Where is Leupold LCO made?
Leupold is a US-based company that manufactures its products in the United States. The Leupold LCO is made at their Beavertown factory. It uses aircraft-grade aluminum to make its products, which are known for their quality and durability.
Are Leupold red dots good?
Leupold red dots high quality and worth testing. Compared to other red dot sights, they're very accurate and durable.
Where is Leupold red dots made?
Leupold red dots are made in the USA, not china like other red dots. All Leupold optics are made in the United States at their Beaverton, Oregon factory. Many shooters value the quality & craftsmanship that comes with an optic made in the USA.
Is Leupold Devo discontinued?
The Leupold D-EVO red dot sight has been discontinued. You can no longer purchase this scope from Leupold.
---
The Bottom Line
All in all, Leupold CDS dials are a great addition to any shooter's rifle. I have reviewed dozens of sights and scopes & found issues with competitors like the Sig romeo 5. However, it is important to be aware of these potential issues and take them into account when shopping. With a little bit of knowledge and some careful forethought, you can make sure that your new scope will serve you well for years to come. Let us know if you run into any new issues with your Leupold CDS dial.