In this post, we'll address the age old debate between the M-LOK vs picatinny rail system. Hunters, gun enthusiasts, marksmen, and tactical shooters constantly argue which mounting system is best.
Both picatinny & M-LOK systems provide a platform to attach optics, grips, lights, or other tactical gear to your gun. M-LOK systems are mainly used on rifles as they are very lightweight handguards that make it easy to secure different attachments.
Picatinny rails are more durable and hard designs that appear on a wide variety of firearms (rifles, pistols, shotguns, etc.). They are the most widely used mounting system and work for a variety of different use cases.
Below, we'll further explain the differences between M-LOK vs picatinny systems. We'll discuss the main features of each & help you decide which system is best for your needs!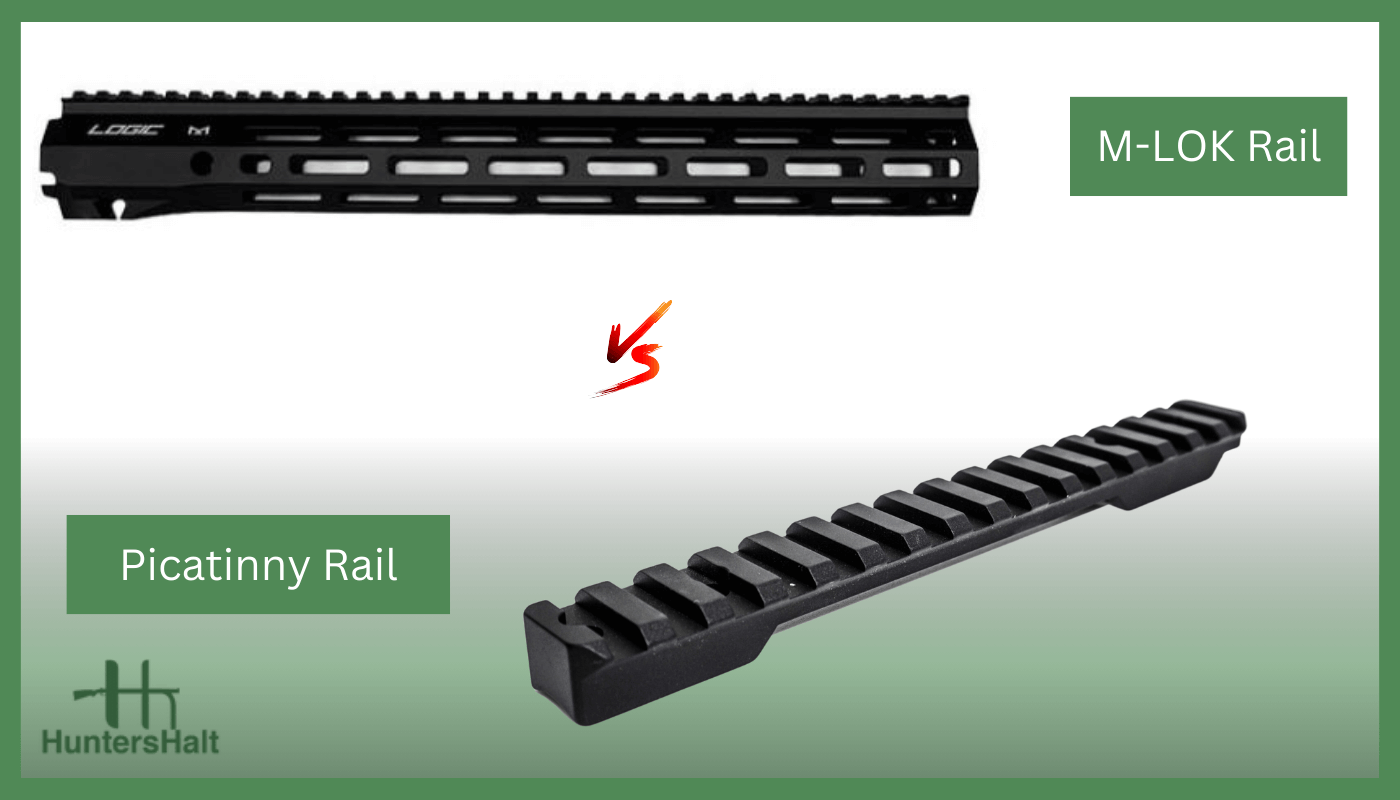 ---
What Is The M-LOK Rail System?
The M-LOK rail system is a rail system designed to allow the attachment of accessories and additional components to rifles. M-LOK rails were originally created as an alternative to the popular Picatinny rail system. Picatinny can be too heavy and less adjustable (fixed slot spacing) for some people. This, the M-LOK system was born!
M-LOK stands for Modular Lock system. This rail was developed to provide a more lightweight and versatile solution for shooters not getting what they needed out of a standard pic rail. It features a series of elongated slots that can accommodate most AR accessories. However, these M-LOK slots are smaller, lighter, and spread out in a more modular pattern.
The main advantage of M-LOK over Picatinny rails is its weight savings and versatility. M-LOK systems are generally lighter, and weight around 10.5 oz. This makes them perfect for making them preferred for competition shooting or military operations.
M-LOK's modular slot design also makes it easier to mount a wide range of attachments like grips, lights, lasers, and bipods.
---
What Are The Key Features Of M-LOK?
Here are the key features and characteristics of M-LOK (Modular Lock) system rails.
Series of elongated slots. Slots are designed in metric units that makes it easier for precise measurements.
T-slot nut. Designed to fit directly into the elongated slots.
Highly adaptable. M-LOK handguards can accept various accessories.
---
What Is The Picatinny Rail System?
The Picatinny rail system (also called MIL-STD-1913 rail) is a standardized gun rail system that provides a platform for attaching various different accessories. It was created to address the need for a universal and standardized system for mounting accessories & most hunter gun scopes are compatible with picatinny rails.
Picatinny rails are the most popular type of mounting system. They are commonly found on a wide range of firearms including rifles, shotguns, pistols, and certain submachine guns. You can expect to find a pic rail on most military, tactical rifles, and civilian AR-15-style rifles.
One of the main advantages of Picatinny rails over M-LOK rails is their robust design. When choosing between M-LOK vs picatinny rails, recoil is always a major factor. The design of picatinny rails ensures that accessories (red dot sights, scopes, etc.) are securely locked in place.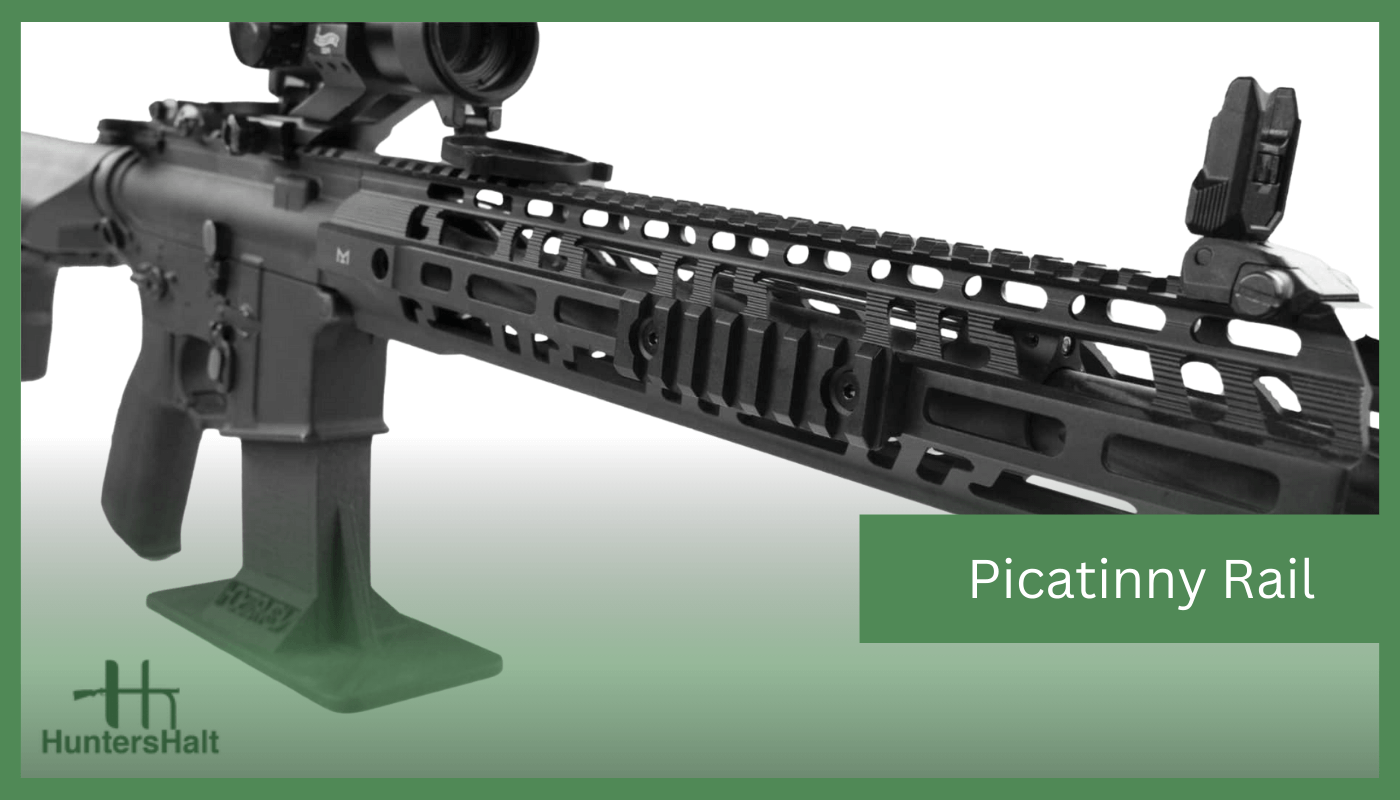 ---
What Are The Key Features Of Picatinny Rails?
Below are the key features and characteristics of the Picatinny rail system.
Versatility. Compatible with just about any firearm accessory.
Raised ridges. Designed to provide a secure and consistent attachment point for various accessories.
Durability. Designed to withstand heavy duty use and high recoil firearms.
Uniform spacing and height. Conform to specific MIL-STD-1913 standards.
---
How Can You Tell Which Accessories Are Compatible With Your Rails?
Follow these steps in order to determine which accessories are compatible with your gun rails.
Identify the type of rail system you have.
Check the specifications of the accessories you're interested in. Manufacturers often label their accessories as either Picatinny-compatible or M-LOK-compatible.
Remember, M-LOK & picatinny are great accessory mounting systems but have different characteristics. You cannot simply assume the AR15 red dot sight or scope you want is compatible with your rail!
---
Can Optics Be Mounted To The M-LOK System?
Yes, optics can be mounted to the M-LOK rail system. However, we don't recommend you mount an optic to your AR handguard. You should attach optics to your upper rail. The upper receiver provides a stable and secure platform for optics, ensuring consistent alignment and accuracy.
---
Are There Handguards Compatible With M-LOK?
M-LOK is a type of handguard. These AR handguards are specifically engineered to to provide a lighter weight solution to picatinny rails. M-LOK handguard make it simple to secure accessories such as vertical grips, lights, and lasers.
---
Which Optics Are Compatible With Picatinny Rails?
Optics designed with a Picatinny or MIL-STD-1913 mount are compatible with Picatinny rails. Picatinny rails can be used to mount magnified scopes, night vision sights, thermal scopes, reflex sights and much more.
Brands such as Vortex, SwampFox, Athlon, Trijicon and more manufacture optics that are compatible with picatinny systems.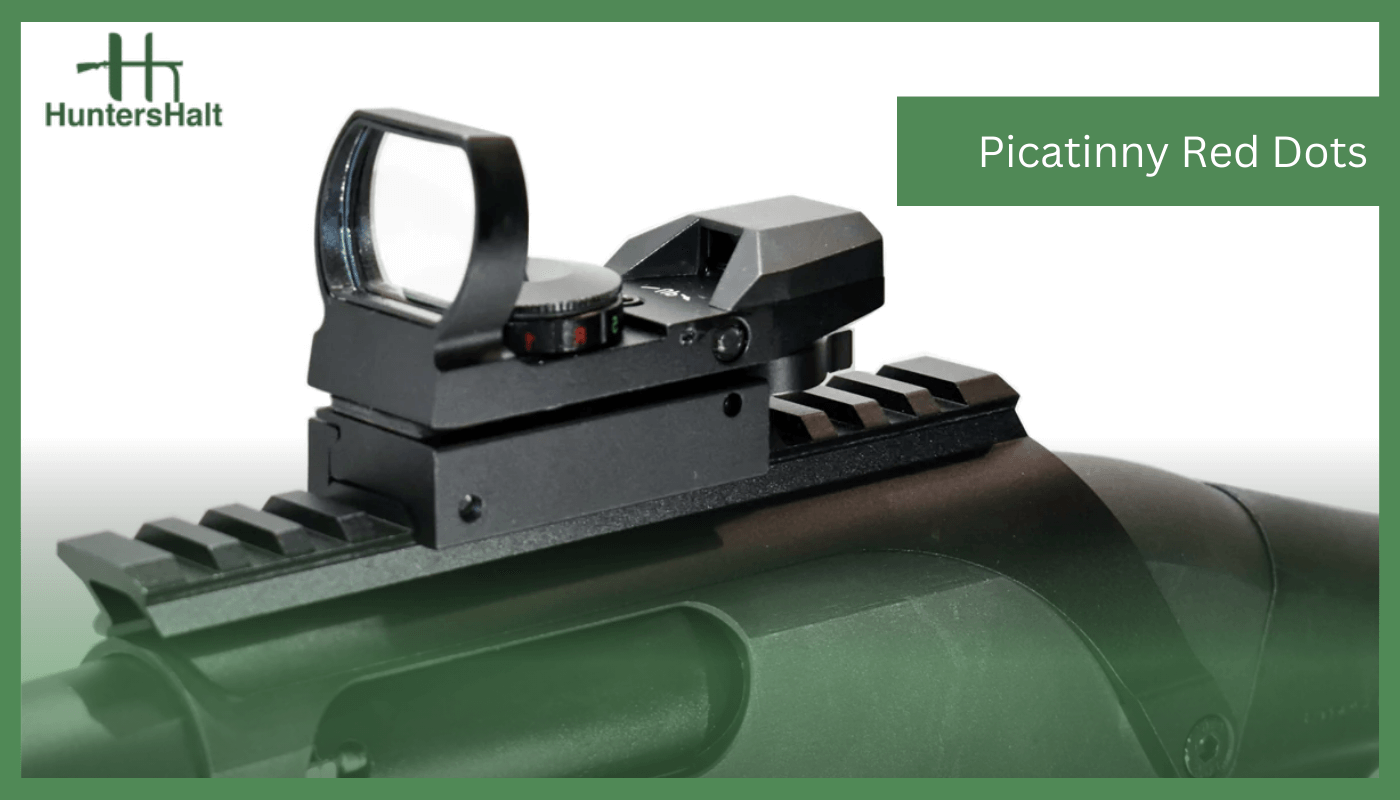 ---
What Are Other Type Of Rail Systems?
There are 3 main types of AR rail systems that can be used depending on your specific firearm.
Picatinny Rail – A standardized rail system characterized by a continuous series of slots that allow for secure attachment of various firearm accessories.
M-LOK Rail – A modular and lightweight rail system featuring elongated slots in a flexible pattern, allowing for versatile and secure attachment of accessories using T-slot nuts. We also highlighted the features of these rails in our comparison of

KeyMod vs M-LOK

as well!
KeyMod System – A rail system designed with keyhole-shaped slots for attaching accessories directly, offering a lightweight and streamlined alternative for firearm customization.
When choosing a rail system and accessories for your firearm, it's essential to consider factors such as compatibility, weight, and the type of accessories you plan to use, as each system has its unique characteristics and advantages.
---
Is There A Difference Between KeyMod vs M-LOK Rails?
Yes, M-LOK & KeyMod rails have different design features and advantages. KeyMod rails use a keyhole-shaped design with keyhole slots at regularly spaced intervals. These rails are known for their lightweight design and smooth profile. Modular Lock rails have different shape slots & utilize T-slot nuts. The main advantage of M-LOK over Picatinny and KeyMod is its versatility and lighter weight.
---
Frequently Asked Questions
Can Picatinny accessories be used on M-LOK rails?
Yes, Picatinny accessories can be used on M-LOK rails with the help of Picatinny-to-M-LOK adapters, which enable the attachment of Picatinny accessories to M-LOK slots.
Are Picatinny rails the most common?
Picatinny rails are common, especially in military and tactical applications, but M-LOK and KeyMod systems have gained popularity for their lightweight and modular designs in recent years, making them increasingly common choices among firearm enthusiasts.
---
The Bottom Line
By now you should have a firm understanding the differences between M-LOK vs picatinny rails. Both of these mounting systems make it easy for gun owners to attach a variety of attachments (lights, scopes, red dots, etc.). The main advantage of using an M-LOK rail is it's light weight design & versatility. While the main advantage of picatinny rails is their strength and rugged design. Pick the best mounting system that fit your specific needs and use case.