Ozark Armament is known for its collection of scopes, optics, red dots, carry handles, lasers, and more. As a hunter, their Razorback scope especially caught my eye.
But is this scope really worth it?
After putting this scope to the test I think this Ozark Armament LPVO scope is a great budget-friendly option that any shooter should consider. Read this Ozark Armament Razorback 1-6×24 review to find out if this optic is right for you.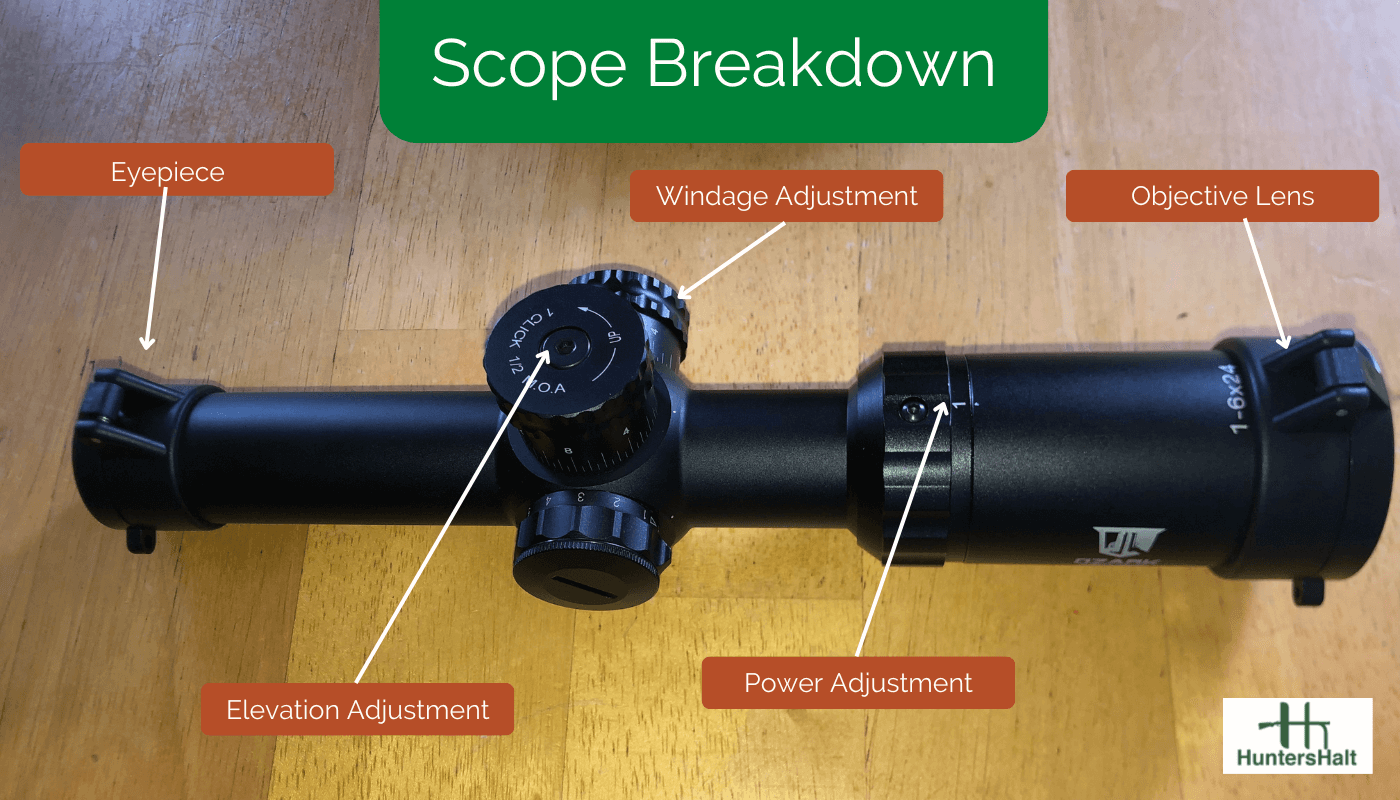 ---
Ozark Armament Review: Razorback Rifle Scope
Here is a breakdown of my testing of this scope based on a few major categories.
We earn a commission if you click this link and make a purchase at no additional cost to you. Thank you for supporting us - we really appreciate it!
1) Scopes Reticle & Lens Quality
After unpacking the optic it became obvious to me that this was a good-quality scope. In fact, I found the crystal clear lens quality to be almost identical to that of the very expensive 300 Win Mag scopes I've tested in the past.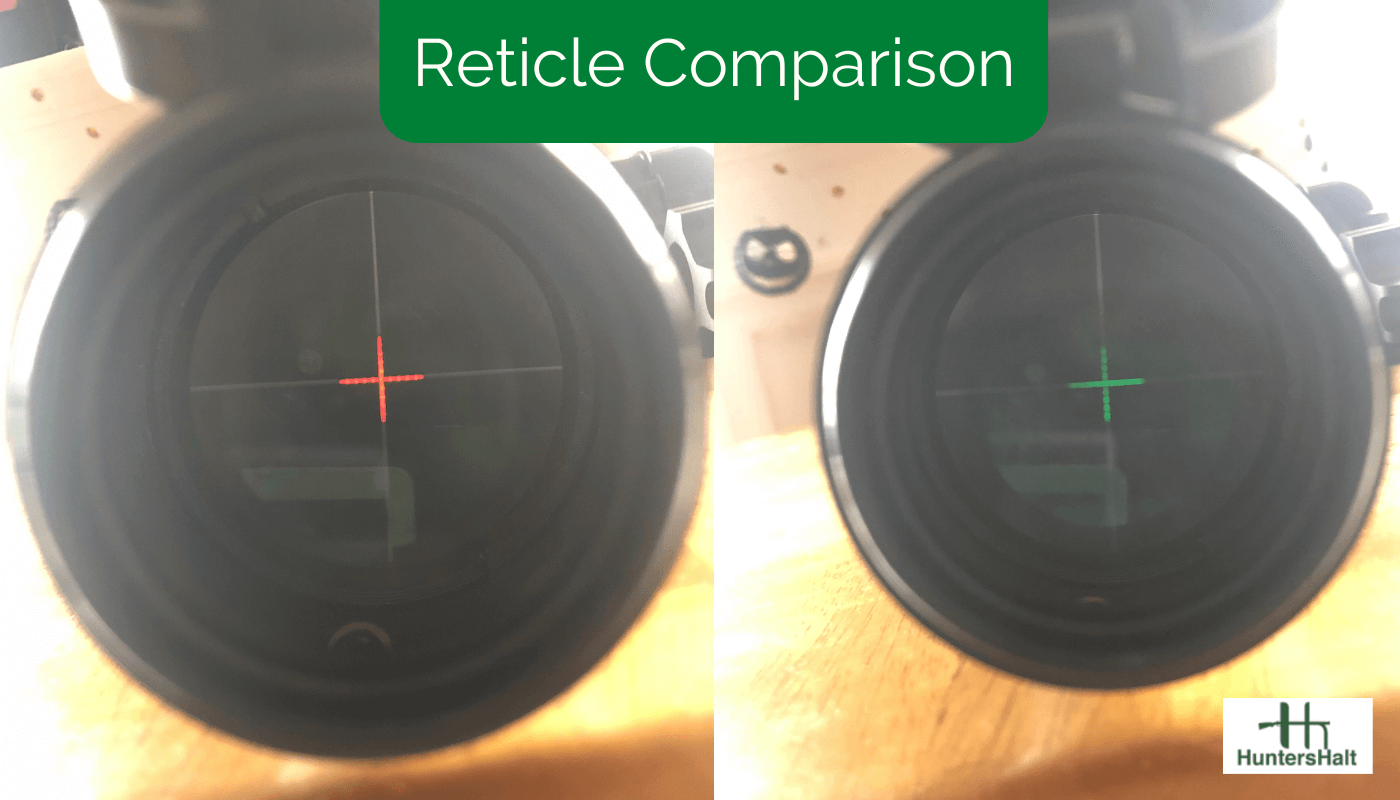 The reticle adjustability was probably my favorite feature of this scope. Just like many of the other scopes on the market, there are multiple brightness intensities that optimize performance in different lighting conditions. The dial controlled reticle illumination settings were great, but I was most interested in the red and green push lock turrets that make for easy and secure adjustments.
Having both green and red reticle illumination settings is very rare for a scope in this price range. In fact, I tested scopes that cost over $1,xxx that don't have adjustability like this!
2) Comfort & Eye Relief
Eye relief is something I ALWAYS check on a new optic. There is no way you're going to be able to quickly acquire a target out on a hunt or in a combat situation with improper eye relief settings.
The last thing you want is to be constantly adjusting your position in order to get a clear shot. I found the Ozark Razorback to have fantastic eye relief, making it easy to find that sweet spot between firing rounds. As a hunter, it is invaluable to have a versatile scope that can quickly acquire targets out on a hunt.
3) Overall Durability
One of the most important things I look for in a rifle scope is durability. After all, you don't want your scope to fall apart after firing just a few rounds. I after testing the scope out myself and reading enough reviews I think its obvious durability is not a major concern here. This is very similar to the durability I found during my Pinty scope review.
The Ozark Razorback is a great value for its price range and features and was constructed with durability in mind to withstand heavy use.
In fact, I took my Ozark Razorback out hunting in rough weather conditions and had no issues at all. The wind was howling, the snow was driving, and the temperature was well below freezing. But this scope held up like a champ. I didn't have to worry about the lens fogging up (fog proof) or the reticle losing its zero. This is a rugged scope that will last.
4) Included Accessories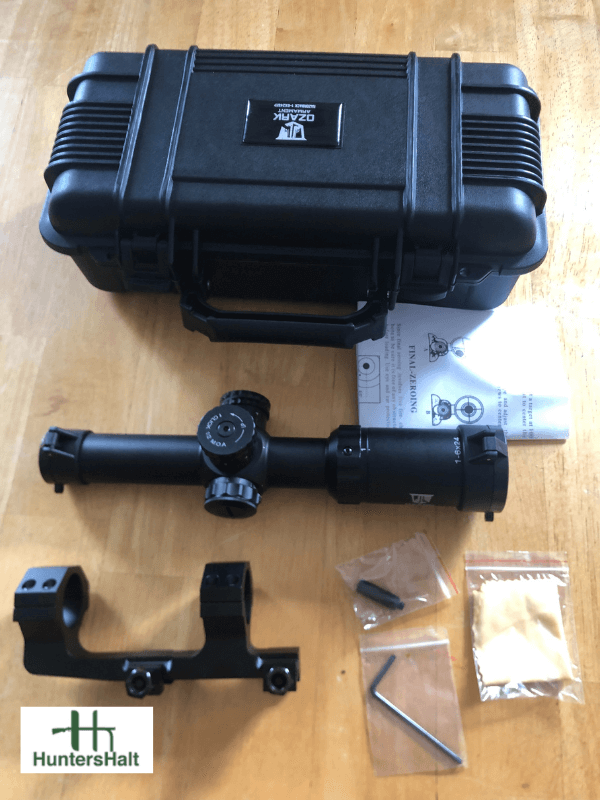 Compared to other cheaper scopes, this Ozark Armament LPVO scope comes with some great accessories.
Lens Covers – This scope comes equipped with flip-up lens covers that protect the eyepiece and protective lens from damage.
Mounting Tools – This scope comes equipped with a wrench, screws, and other mounting tools needed to install your optic on your weapon.
Optic Mount – This scope comes equipped with a cantilever rail mount that makes it compatible with just about all rifle types.
NO B.S. Lifetime Warranty – Ozark Armament also offers a great lifetime warranty to fiz just about any issues you run into with their scope. Based on my personal experience, this US-based support team is very responsive and helpful.
It is safe to say you'll get some incredible value out of this scope for an affordable price.
5) Easy To Zero?
No matter what a scope manufacturer say, you HAVE you to zero a new optic. No matter what. You have to get your optic dialed in so that it performs best for your specific use case.
Unlike my bb gun rifle scope, I found it extremely easy to zero this second focal plane (SFP) Ozark Armament LPVO scope. It comes equipped with windage and elevation adjustments that I found very simple to use. It's also easy to set this scope to factory zero in a few mintues.
On top of that, I found it relatively straightforward to make basic scope MOA adjustments on this rifle scope. Remember that 1 click is a 1/2 MOA at 100 yards. Also, consider whether you want mrad vs moa rifle scope reticle.
---
Who Is The Ozark Armament Razorback 1-6×24 Best For?
In my opinion, the Ozark Armament Razorback 1-6×24 scope is best suited for hunters and range shooters.
It offers a wide field of view at low magnification, making it ideal for close-up shots, while still providing enough power for long-range accuracy. In our post about

fov meaning

we saw how important it can be to a rifle scope.
This scope is rugged and durable, making it able to withstand the rigors of hunting and range shooting.
This 1-6×24 rifle scope glass rangefinder reticle is very efficient at on-the-fly range estimation and long-range sighting.
What I Didn't Like
There isn't a scope I've tested in which I didn't find things that I didn't like. In fact there are issues with $3,000 scopes just as much as there are issues with $200 scopes!
With this specific Ozark Armament LPVO scope, there were only a few drawbacks.
Night Vision Compatibility – This scope is not night vision compatible which can limit its use case for specific combat situations. Now for me, I am not a Navy SEAL so this is not a huge deal. But some shooters will require this feature.
Magnification Limit – This scope has a magnification range of 1x – 6x. For me, this was plenty for my needs. However, there will be shooters & hunters who desire more magnification power. But if we're being honest, you're going to have a tough time finding more power in this price range.
---
Frequently Asked Questions
What's a good magnification for a rifle scope?
It depends on what you plan to use the rifle scope for. If you're hunting small game, a magnification of 6x or 8x is generally sufficient. But if you're hunting larger prey, you'll want a rifle scope with a higher magnification, such as 10x or 12x.
Which is better Burris or vortex?
Both Burris and vortex have similar performance, but there are a few key distinctions between the two. For one, Burris has a titanium body which makes it much more durable than vortex. Additionally, Burris features an adjustable objective which allows you to focus on objects at various distances, while vortex does not.
Is Ozark Armament Made In The US?
Ozark Armament is based in Central Arkansas, USA & most of their optics are manufactured in Tigard, Oregon.
What Distance Should I Use The Ozark Razorback from?
It really depends on your specific needs & skill set. After spending some time getting my scope sighted in, I have been able to hit shots from over 100 yards using my AR-15 with relative ease. I'm sure you can shoot even longer-range targets, but I haven't tested maximum range yet.
---
The Bottom Line
The Razorback scope is a great option for shooters looking for an affordable magnified optic. This scope is perfect for new and experienced shooters alike, with its crystal clear optics and easy-to-adjust turrets.
With its durable construction, the Razorback will be a reliable addition to any shooter's gear arsenal. If you are in the market for a quality magnified optic that doesn't break the bank, consider adding the Ozark Armament Razorback.
We earn a commission if you click this link and make a purchase at no additional cost to you. Thank you for supporting us - we really appreciate it!