Ruger is one of the most well-known firearm manufacturers in the world today! They have made firearms for the military, hunters, and range shooters for many years. The Ruger EC9s is one of their most popular pocket-carry guns that is very popular for self-defense. However, this article will reveal the significant Ruger EC9s problems to be aware of before purchasing.
---
Biggest Ruger EC9s Problems
Here are some of the most common Ruger EC9s problems that shooters encounter.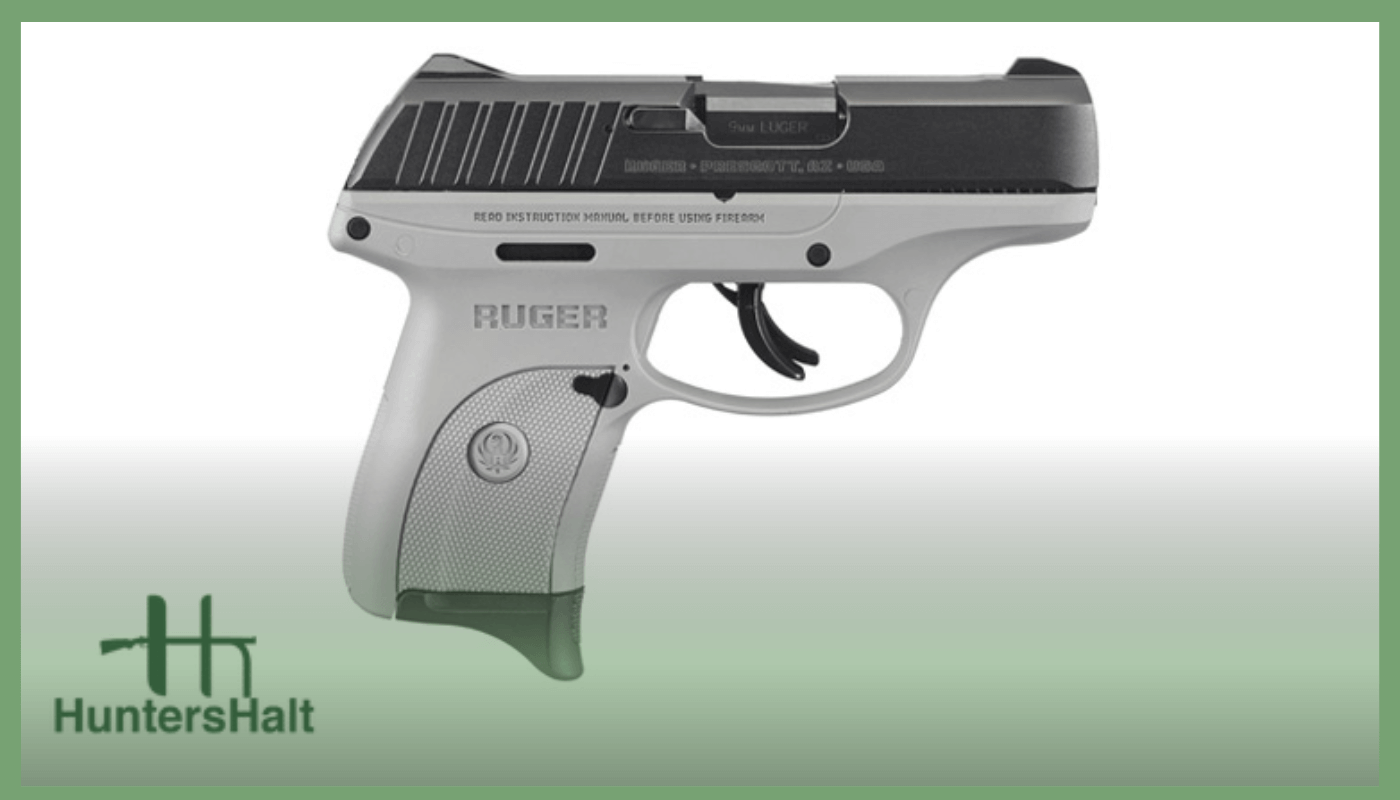 ---
1) Ejection Issues
Although it is not very common, problems with ejection is one of the worst problems with the Ruger EC9s. There are not many worse things that can happen than your gun jamming. If there is an issue with the external ejector it will likely cause the casing to not eject. I ran into similar Walther PPQ problems during my previous testing.
Solution: I would recommend you find a local gunsmith or gun shop. This is more than likely a hardware issue with your external ejector that needs to be repaired by a professional. A gunsmith should be able to correct this issue for a reasonable cost.
---
2) Ammo Feeding Issues
Feeding issues for the Ruger EC9s can lead to potentially major consequences when it comes to self-defense or competitive shooting scenarios. A feeding issue is when ammunition does not smoothly transition from the magazine to the chamber. A few shooters have reported a manufacturing defect with their feed ramp causing this problem. We found similar feeding issues when during our Delton AR 15 quality review as well!
Solution: The feed ramp is not something that can be easily fixed as a stand-alone part. If you run into feeding issues, contact Ruger to enforce your warranty. They should replace your firearm and send you a new one.
---
3) Magazine Release Issues
One of the most frustrating and dangerous problems a Ruger EC9s owner may face is with the magazine release feature. When a magazine fails to release promptly or becomes jammed, it undermines the weapon's effectiveness and can even jeopardize the shooter's safety in self-defense situations. I found my M&P Sport 15 had similar problems with the magazine release.
Occasionally, the magazine release button with get stuck & prevent proper release. Gun tolerances are very tight and there will always be a certain amount of parts that are not produced perfectly! This is also one of the more common h&k vp9 problems as well!
On a side note, the Ruger EC9s also has a magazine disconnect feature that does not allow shooters to fire without a magazine. This paired with manual safety help to protect shooters from damaging their firearms.
Solution: Before you waste time & money, ensure you are pushing the magazine release button correctly. If you press it at an angle the button may catch and not full engage the release mechanism.
---
4) Breaking In Your Ruger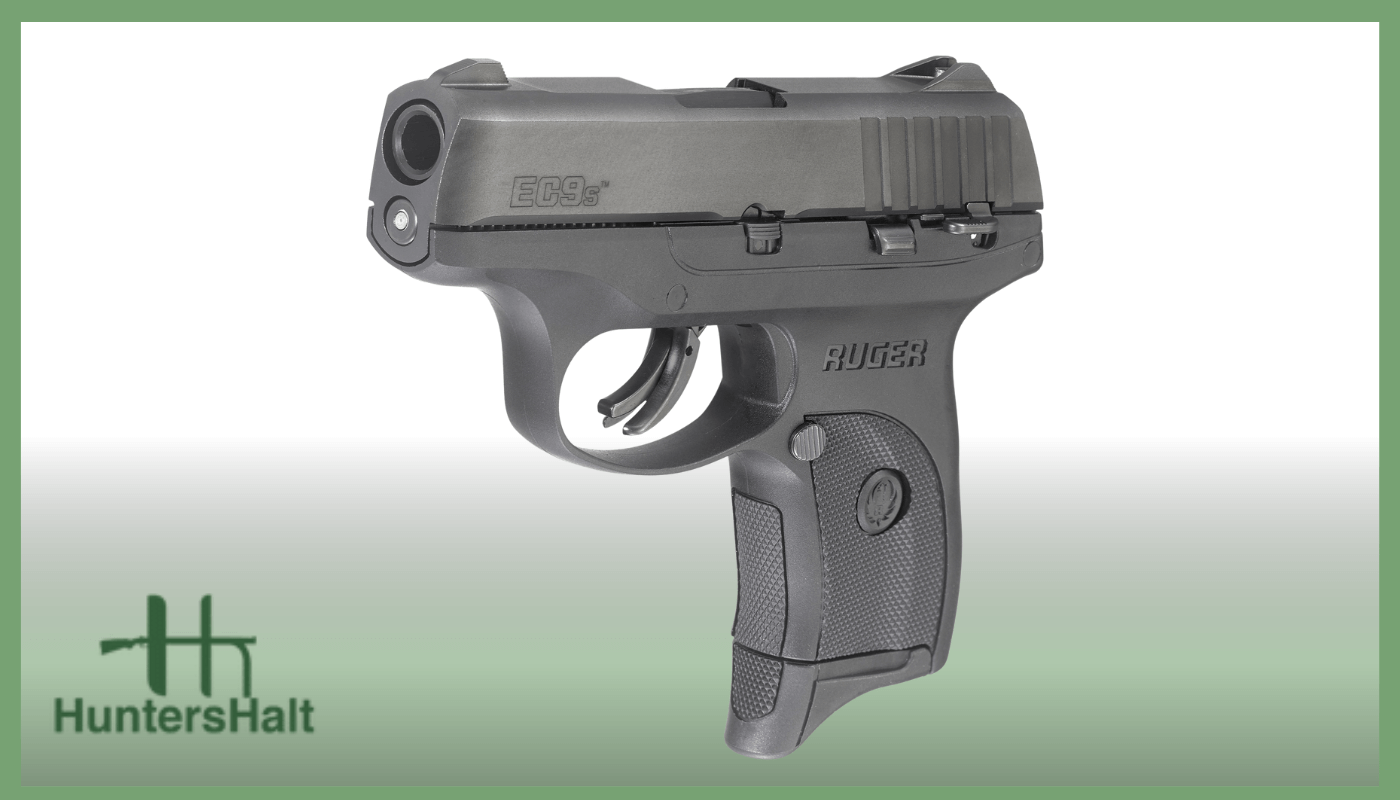 When you first purchase a Ruger EC9s, remember that the weapon may need some "break-in" time in order to achieve its top performance. Similarly to how you have to break in a new pair of running shoes or a baseball glove handguns too, undergo an adjustment period. 
The internal components of the firearm, such as the slide, barrel, and trigger mechanism, need to settle into their optimal positions. Trigger issues actually contributed to the Ruger LCP Max recall in 2008!
Unfortunately, the Ruger EC9s is not immune to this. Your new gun will have to be fired a few times before it can be considered fully broken in.
Solution: Be patient! Before you call Ruger complaining about difficulty with your trigger pull, give it some time. After firing several rounds your gun's components will loosen up and fall into their proper place.
---
5) Poor Accuracy
One of the most common Ruger EC9s problems shooters report is poor accuracy. This is also a Taurus G2C problem with their stock iron sight design. Shooters complain that they do not like the stock rear sight & struggle to shoot accurately with it.
Solution: Replace your rear sight with a red dot sight like the Vortex Venom or FastFire 3. Optics help to significantly improve accuracy and target acquisition time. Range time & practice also helps improve your shooting accuracy.
---
6) Slide Lock Problems
On rare occasions, shooters have complained that the slide lock engaged when there were still rounds left in the magazine.
However, this issue is almost always caused by shooter error. This makes it the easiest of the Ruger EC9s problems to fix! Focus on your thumb safety & placement to not interfere with the slide release.
Just like we saw in our analysis of Holosun problems, not all firearm & accessory manufacturers are at fault. Some issues are caused by user error.
---
Frequently Asked Questions
Is Ruger ec9 reliable?
Yes, the Ruger EC9s is a reliable 9mm handgun. It's a compact pistol that has become one of the most popular Ruger guns. Ruger is known for producing high-quality optics & their gun has safety features including a loaded chamber view port, manual thumb safety, and a removable takedown pin.
Does a Ruger EC9s kick?
The Ruger EC9s do not have a significant amount of kick. This is a very lightweight 9mm firearm and doesn't have an excessive amount of recoil.
Is the Ruger EC9s discontinued?
No, the Ruger EC9s has not been discontinued. Ruger still manufactures this handgun & it is one of their most popular concealed carry guns.
Does the Ruger EC9s dry fire?
Yes, the Ruger EC9s can be dry fired in moderation. Dry firing is a great way to practice your shooting mechanics without wasting valuable ammo. However, excessive dry firing can damage the striker and other internal components of this concealed carry pistol.
Is Ruger EC9s a pocket carry?
The Ruger EC9s is a pocket-carry pistol. It is a budget-friendly option that has become very popular as a self-defense handgun.
---
Final Thoughts
Generally speaking, the Ruger EC9s is a reliable gun that shooters around the world use as their everyday carry gun. Out of all the guns, the EC9s is one of the most fairly priced! However, just like any firearm, there are some issues to be aware of. In fact, I reported some similar Kel Tec KSG problems when I tested a few months back. Use our tips if you run into any of our Ruger EC9s problems on your own firearm!