The Sightmark Wraith is a very popular rifle scope with hunters. The day and night dual functionality makes it ideal for hunting in a variety of different lighting conditions. There are various color, zoom, and reticle options that allow any shooter to customize this scope to their liking. However, this optic is not perfect. In this post, we'll break down some of the most commonly reported Sightmark Wraith problems to be aware of as a shooter.
---
Most Common Sightmark Wraith Problems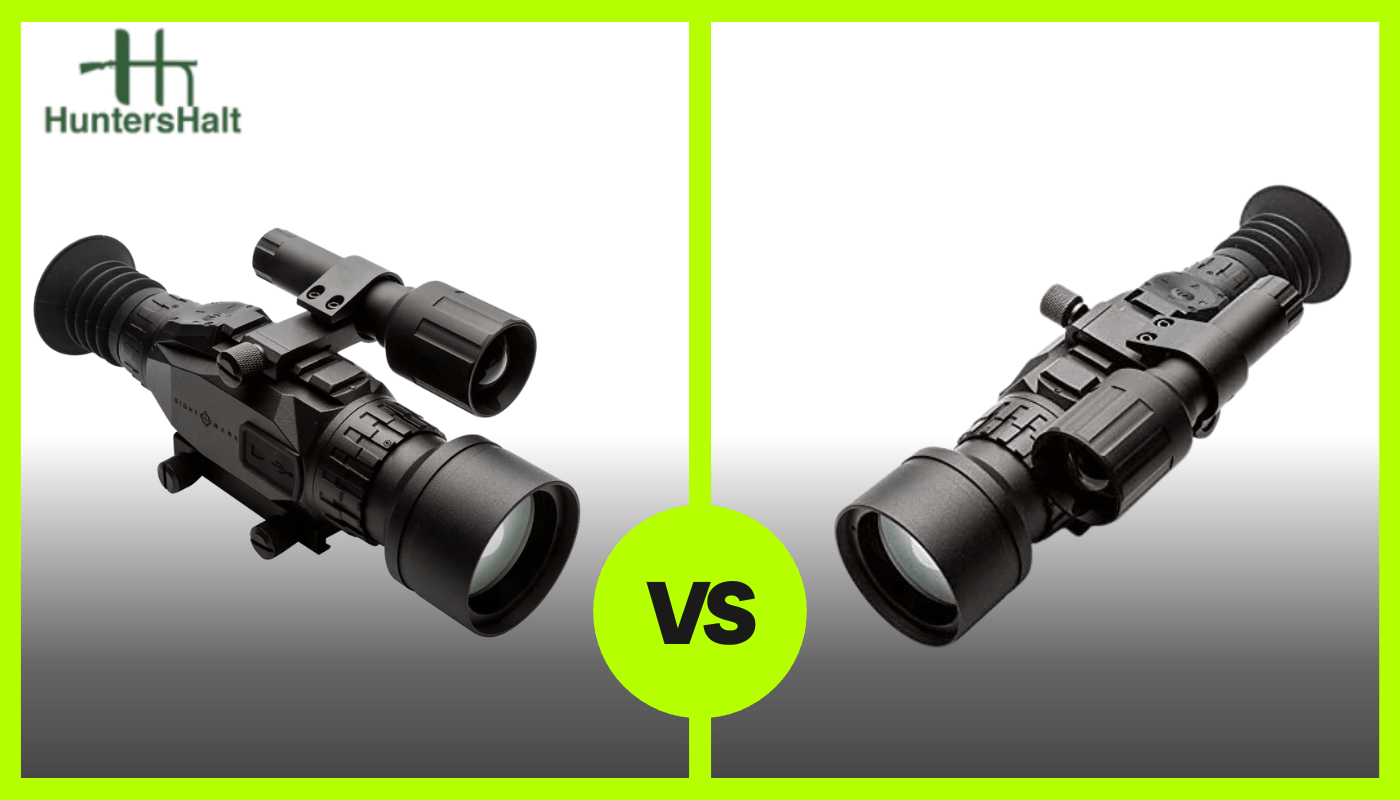 The Sightmark Wraith is a very popular scope used by hunters around the world. However, many shooters have run into problems with their scopes over the years. Here are some of the most common problems shooters have encountered.
1) Won't Turn On
It goes without saying that if your scope won't power on it is useless. There is no point in paying for a digital scope if the device won't turn on! I ran into this issue with a few of the Henry H001 Sights that I tested.
A few shooters have ran into this problem & no matter how many times they press the power button it won't turn on. If this happens to you, consider trying these steps to fix it:
Battery Installation – Double check your batteries are installed & in the correct position. You would be surprised how common this fix is!
Battery Replacement – It's possible your batteries are dead or defective. Consider swapping out your batteries with a fresh pack.
2) Red Screen Appears After Powering On Sight
A few shooters have reported an issue where a red screen appears on the digital display immediately after hitting the power button. If this happens to you, consider trying these steps to fix it.
Take Out Batteries – Hold the power button for ~3 seconds and then release. Try this step at least 2-3 times.
Battery Replacement – If step 1 is unsuccessful, consider swapping out your batteries with a brand new pack. Repeat step 1 if the issue persists.
3) Sleep Mode Broken
The sleep mode is one of the most attractive and popular features of this coyote hunting night vision scopes! This technology preserves your battery life and makes it super easy to quickly power the scope back on. However, sever shooters have experienced problems getting their sleep more to work properly.
Before contacting the manufacturer to replace the defective scope, try these few steps.
Activate Sleep Mode – Press & hold the down arrow for ~ 4-5 seconds. Make sure the scope is on and NOT inside one of the menu options.
Power Back Up – Simply hit the power button!
4) Water Damage
Sightmark claims that the Wraith is "water resistant". However, the scope is certainly not "water-proof". Unfortunately, many shooters found this out the hard way. From my personal experience, this sight should have no problem withstanding light rain out on a hunt. But dropping the scope or submerging it in water could be a recipe for disaster. In our ruger ec9s review we learned how important it is to consider water!
If this happens to you, it is likely the device and memory card will break altogether! Of course you could try putting your scope in rice, but you might be out of luck. Night vision scopes should not be exposed to considerable moisture! If you're looking for a water-proof scope, consider testing a 350 Legend Scope, as many of them are highly durable.
5) Ran Out Of Battery Life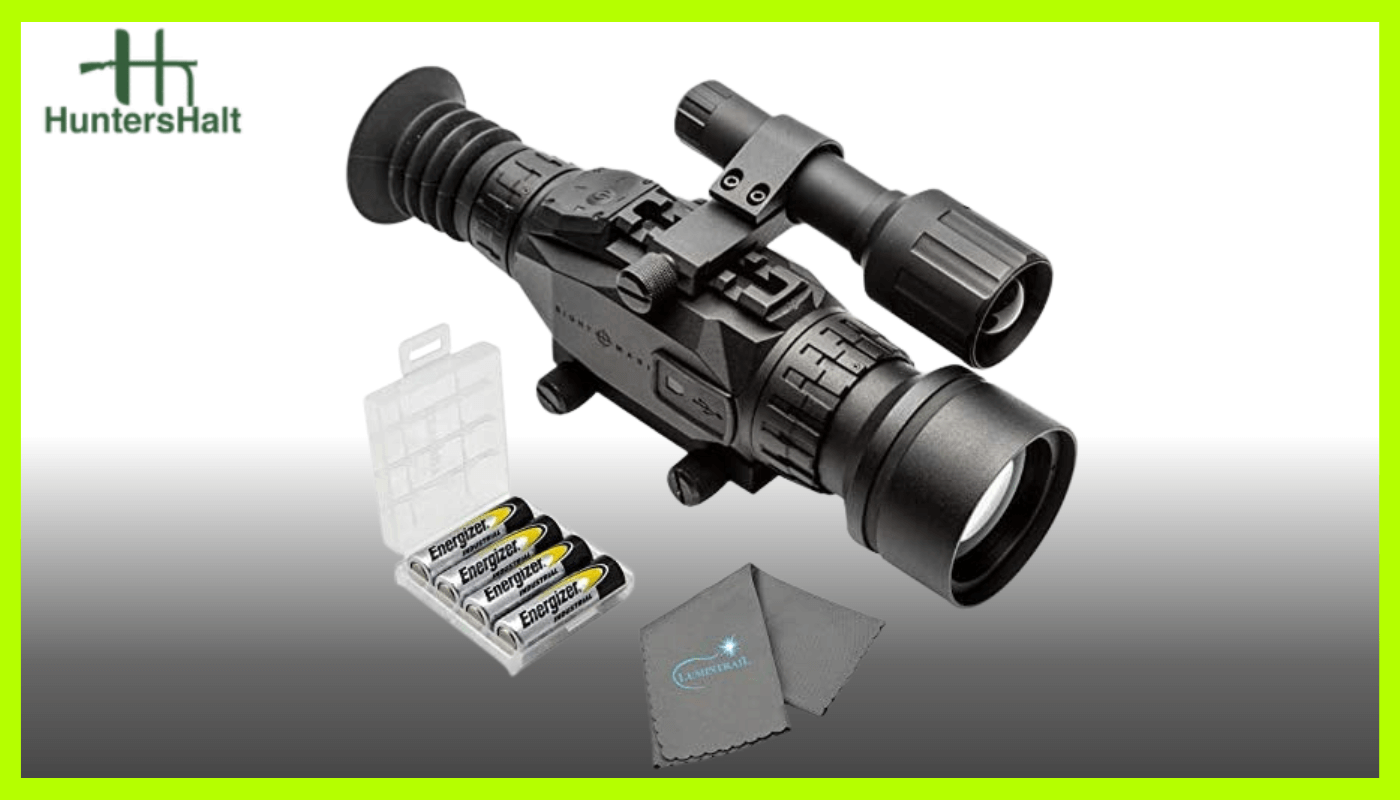 As we already mentioned, the Sightmark Wraith takes four AA batteries. If you have low battery the only fix is to swap out your batteries!
Remove Old Batteries – Turn the knob counterclockwise, remove the cover, and discard the battery.
Install New Batteries – Ensure batteries are placed in the correct slots
Install Battery Pack – Place the battery pack back into position and tighen the knobs.
6) Scope Malfunctions In The Cold
The Sightmark Wraith is a durable scope, but it has its effective limits in certain weather conditions. We have already discussed the impact water can have on your sight. However, extreme cold can also cause your scope to malfunction. Some shooters ask why is my rifle scope blurry? It may just be because of dramatic temperature changes!
If your scope get's too cold it will turn off automatically. To fix this issue, try using lithium batteries. These special batteries have a much larger minimum and maximum operating temperature range. In our post about primary arms location for manufacturing we learned that scopes made overseas can often have quality issues.
7) Digital Image Tinted Pink
On rare occasions shooters have experienced situations where they look through their Sightmark Wraith and the images appear to be pink. If this happens to you, consider taking these steps to fix the problem.
IR Filter Is Stuck – Toggle quickly backend forth between the day and night settings. Hopefully, this will free your filter and get rid of the pink tint.
Tap The Objective – Put your Wraith on a soft surface and lightly tap the objective. Be careful not to be too rough or you could cause further damage!
Where are Sightmark scopes made?
All Sightmark optics are manufactured in China. Very popular brands such as Vortex & Primary Arms are also made overseas due to cheap labor. Many shooters are looking for strictly American made products.
In fact, Holosun and many of the Best Hellcat Red Dots are also made in China. These sights are known for their premium quality. So don't panic! Made in China is not always a bad thing.
How Far Can You See With This Scope?
In complete darkness you can expect to shoot accurately up to about 200 yards. Of course this is completely dependent on your specific experience and skill level. This range is on par with other of the Best Crossbow Night Vision Scopes that I've tested myself.
However, if you want even more range, consider shopping the Best Scopes for Hunting Elk that I've used. These scopes allow you to take a shot from up to 400-500 yards away!
---
Frequently Asked Questions
Where is the Sightmark Wraith made?
The Sightmark Wraith is manufactured in China. In fact, many of the most popular scope brands are made in China. However, Sightmark designs all of its products in the United States.
What batteries does a Sightmark Wraith take?
The Sightmark Wraith takes four AA batteries. I am always running low on batteries so I was happy to find my TV remote control batteries also worked perfectly in my Sightmark Wraith. Throw the batteries in, hit the power button, and get to target shooting or hunting.
Is Sightmark a good brand?
Sightmark is a great brand & has a wide variety of optics for hunters, recreational shooters, and tactical professionals. They have something to fit everyone's needs and budgets. They even make scopes that fit an air rifle. Their products are well made and durable, so you can be sure that you're getting a quality product when you buy Sightmark.
Who makes the best rifle scopes in the world?
It is open for debate who makes the best rifle scopes in the world. In my experience, Trijicon makes some of the best red dot sights and scopes when it comes to quality and performance. They are also made in the USA! Trijicon is not the cheapest, but they are certainly one of the best scope manufacturers in the world.
---
The Bottom Line
There is no doubt that the Sightmark Wraith is a fantastic night vision rifle scope. For the most part, this scope is known to perform flawlessly out in the field for coyote or hog hunting. Combining the Wraith with a thermal spotter and powerful rifle is a winning combination!
However, there is no scope or red dot sight that is 100% perfect. I found this to be true when I reviewed the biggest HEX Wasp Problems in the past. Use this list of common problems to help self-identify any issues you run into. I would also strongly recommend reading up on the issues that specific scopes and red dot sights have before making a purchase.