It goes without saying that the Springfield Hellcat is a great micro-compact pistol. Like all weapons, there are groups of fans and detractors. In fact, using a Springfield Hellcat with red dot is one of my favorite gun setups to run for self-defense. However, there are Springfield hellcat problems that you need to be aware of before buying this weapon.
---
Top 5 Springfield Hellcat Problems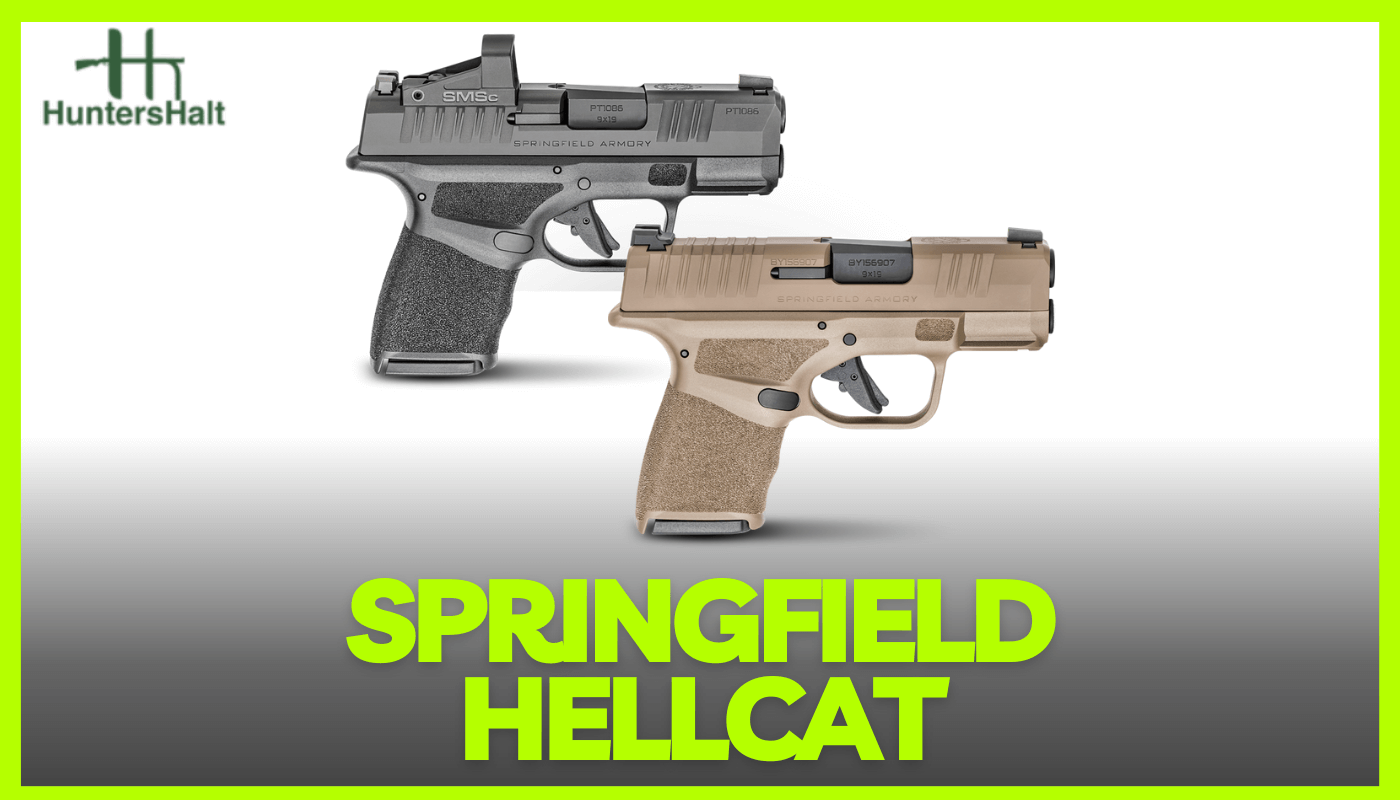 Every handgun has problems from time to time. However, I want to focus on the most common issues that Hellcat owners run into. Here are the top 5 issues that I found.
---
1) Issues With Magazine Feeding
Magazine feeding issues are the most common amongst Hellcat owners. Shooters have experienced situations where their magazines won't feed new bullets into the gun's firing chamber. This can cause dry fire or failure to fire altogether.
The following cartridges seem to have more issues:
147-Grain Bullets
115-Grain Bullets
I have had similar Kel-Tec KSG issues in regard to magazine feeding. So while this is not unique to Springfield Hellcat it can be a source of major disruption. In a self-defense situation, it is a major issue if your gun won't fire!
---
2) Can Have A Touchy Trigger
Trigger safety is highly important. One of the biggest factors in gun safety is the force required for a trigger pull. Too tough of a trigger pull is one of the biggest problems with the M&P 15 Sport 2 that I tested.
However, the Hellcat's trigger is on the opposite side of the spectrum. Many shooters report that the gun has a touchy trigger. There are even times when the trigger jams completely! If this happens to you, give your distributor or manufacturer a call and invoke your warranty.
---
3) Quality & Reliability Issues
When you purchase a new handgun you really want something that is reliable and will last. Guns are not cheap! It is very frustrating to buy a new Hellcat or gun accessory only to have quality issues. In our post about is Del Ton ar 15 any good we found similar quality issues!
There are shooters that have reported a drop in performance and accuracy after just a few hundred shots! Although I have not personally experienced this, some shooters have been shipped a new Hellcat Pro with manufacturing and defect issues. These include:
Dual captive recoil spring issues
Threaded barrel issues
Trigger blade issues
and more!
---
4) Weapon Price
The Springfield Hellcat is one of the most popular concealed-carry weapons on the market. It's biggest competitors include:
SIG P365
Glock 43X
Taurus G2c
It is no secret that the Hellcat Pro is the most expensive of these options. Normally, I have no problems investing in quality when it comes to guns & accessories. Many of the best pistol optics are not cheap…but they're worth it! But if the gun or accessory has common issues, then it becomes a problem.
---
5) Personal Preference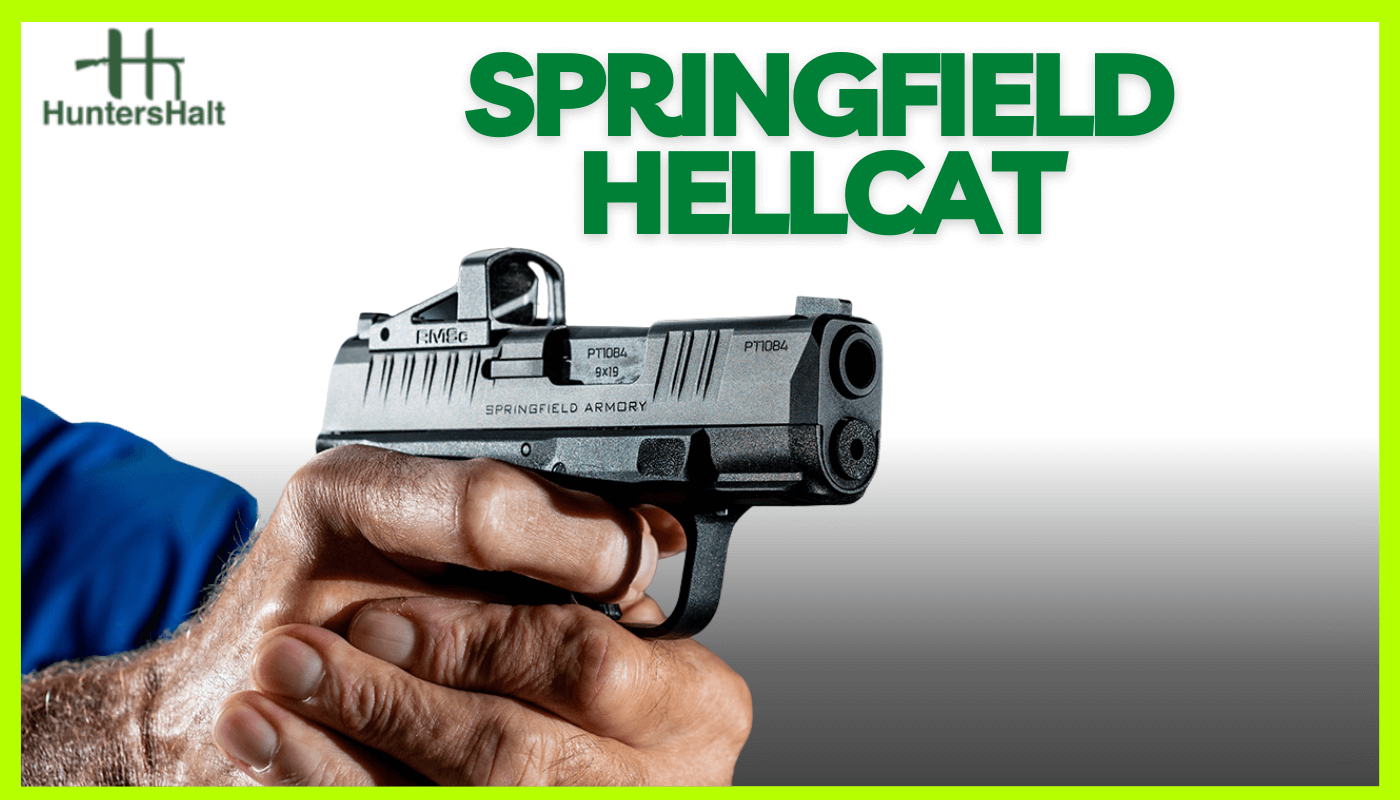 The Springfield Hellcat has become one of the most popular handguns released in recent years, but not all shooters consider it to be a comfortable fit. We saw in our review of diamondback db10 308 problems that personal preference always plays a role!
When it comes to rating handguns, there is always an element of personal preference to consider!
For some shooters, the original Hellcat is simply too small and too light for their liking. If you ask me, that is a positive. But other people find it throws off the balance of the gun and impacts accuracy.
---
Frequently Asked Questions
Is the Springfield Hellcat reliable?
For the most part, the Springfield Hellcat is a reliable car. However, there have been some complaints about certain parts of the car not holding up over time. For example, the engine has been known to give out after a certain amount of mileage. But there is no weapon out there that lasts forever! Generally speaking, this is a quality concealed carry pistol.
Do Springfield Hellcats jam?
Several Springfield Armory Hellcat shooters have reported that their gun randomly jams. This is certainly not common, but it does happen. I have personally never had any issues with this CCW pistol, but you should be aware that it can jam.
Where does the Springfield Hellcat rank?
The Springfield Hellcat is one of the best concealed carry pistols on the market. It's small and lightweight, yet it packs a sizable punch. This gun is one of the most popular concealed-carry handguns on the market today.
How many rounds does it take to break in a Springfield Hellcat?
It takes around 10 rounds to break in a Springfield Hellcat. As with any new firearm, it's important to take the time to break it in properly. This means shooting a few rounds through it at a slow pace, until the gun is properly lubricated and has had a chance to wear in. No matter if you purchase an HK, Glock, or Smith and Wesson I recommend breaking in your handgun.
Why can't you dry fire a Springfield Hellcat?
It is recommended that you do NOT dry fire a Springfield Hellcat because it could potentially break your striker. In a firearm, the striker is the part that ignites the propellant. Shooting without ammo in the chamber is not a good habit to make no matter which handgun you use.
How far can you shoot with a Springfield Hellcat?
You can expect to shoot accurately with a Springfield Hellcat from up to 200 yards. Now, this assumes you are an experienced shooter. New shooters will struggle to shoot accurately from anything greater than 50 yards.
---
The Bottom Line
Is the Springfield Hellcat worth buying? I think so! This is a quality compact handgun that is perfect for concealed carry. The size and weight makes it perfect for close quarters combat situations.
However, no handgun is without faults. The Springfield Hellcat problems I discussed should not be ignored! In fact, I found many of the same problems with Walther PPQ in the past. If you run into any of these issues, give the manufacturer a call and invoke your warranty.