Trijicon is one of the most popular optic manufacturers in the US today. And for good reason! They are known to produce premium optics for rifles, handguns, and shotguns. In fact, I rated the SRO as the Best Hellcat Optic that I tested. Trijicon is certainly not the cheapest, but they are normally known for high end products. However, no red dot sight is perfect. In this post, I'll break down the most common problems with the Trijicon SRO.
---
Biggest Issues With Trijicon SRO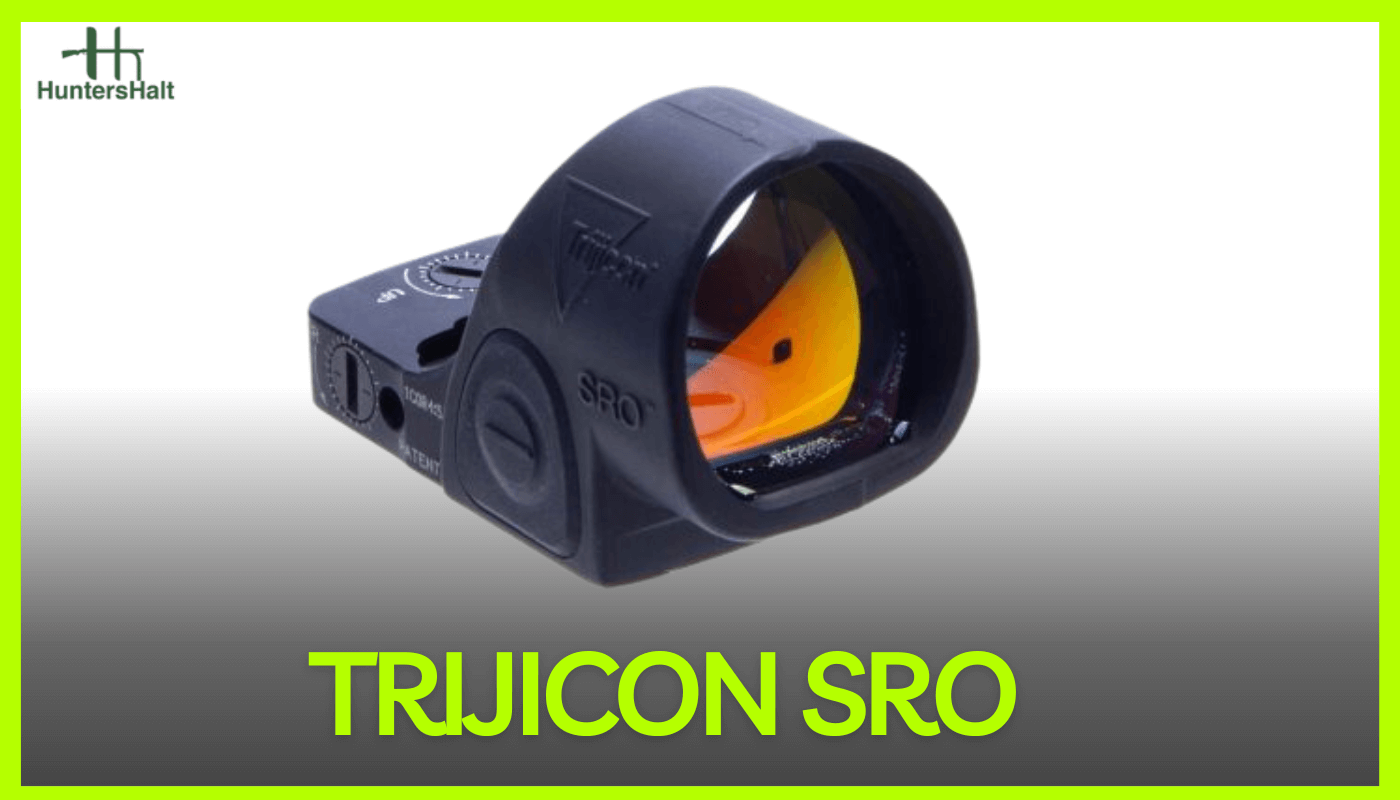 1) Mounting Issues
Even though the SRO was rated as one of the Best Canik TPSF9 Optics, but many shooters have run into some issues getting their SRO mounted. This optic uses an RMR mount and is compatible with most handguns. But the problem is with the installation screw holes on top of the red dot.
More specifically, the tolerance on the mounting holes is too tight. It can be very difficult to get the standard mounting screw through it to attach your optic.
Fortunately, there is an easy fix! Simply grab a screw driver and apply a bit of pressure to get the screw in place. Don't be afraid to use some muscle. The optic is highly durable so don't worry about breaking anything.
2) New Optics Seem Used
Now this is NOT a common issue. But several shooters have experienced unboxing their brand new SRO only to find it banged up. It seemed as if it was used before shipping "new" to the customer.
If you ask me, this was likely a one off mistake. That's why I rated Trijicon as one of the Best 300 Blackout Optics that I tested. I have used Trijicon for years and never experienced anything like this. If this happens to you, call Trijicon right away to get ir replaced. Do not even waste your time trying to clean the optic up.
3) Can't Zero
A common theme I've noticed on red dot sights is they can be difficult to zero from time to time. Even premier brands like Tijicon have their problems.
A few shooters have experienced trouble getting their 2.5 MOA dot zeroed. They bottom out their windage and elevation settings and the dot is still not centered!
This issue often came up with many of the Best Browning Buckmark Optics that I tested. If this happens to you, first check that you are turning the adjustable windage knobs the correct way. I know that seems silly but it happens. If that's not it, invoke your warranty and send the optic back to Trijicon to get replaced or fixed.
4) Design Flaw – Overhang
As you already know the Trijicon RMR and Trijicon SRO are two very popular pistol optics. And for good reasons! However, I believe the large overhang of the SRO is a design flaw that limits this optic.
The SRO is more than 1 cm longer than the RMR. This large deviation makes it so the SRO is only compatible with a select few handguns. For some pistols, the SRO will interfere with the standard bullet ejection port and potentially damage your red dot sight. Although this does not have the same hex wasp battery problems that I found with other sights, this design flaw is still a big deal.
5) Size Comparison
Many shooters love the SRO because it offers such a large sight window. This makes target acquisition easy for most people. However, that can also be a flaw with the design of this sight. Size is also one of the sightmark wraith 4k problems that I found.
Many shooters want a compact red dot sight. The Trijicon SRO is much larger than it's RMR counterpart. The size of the SRO can make it bulky, heavy, and not compatible with all holsters. Both the RMR and SRO are great optics, but size does matter for most shooters!
---
Trijicon Warranty
Yes, Trijicon offers a top-notch warranty on their optics. In fact, it is a lifetime warranty that covers defects in workmanship on all of their sights and scopes. Our post on ruger ec9s reliability brought to light the importance of a solid warranty.
The warranty typically does not cover damage caused by misuse, abuse, or normal wear and tear. So don't go out and break your sight with the hopes of getting a new one for FREE!
---
Where Is Trijicon Manufactured?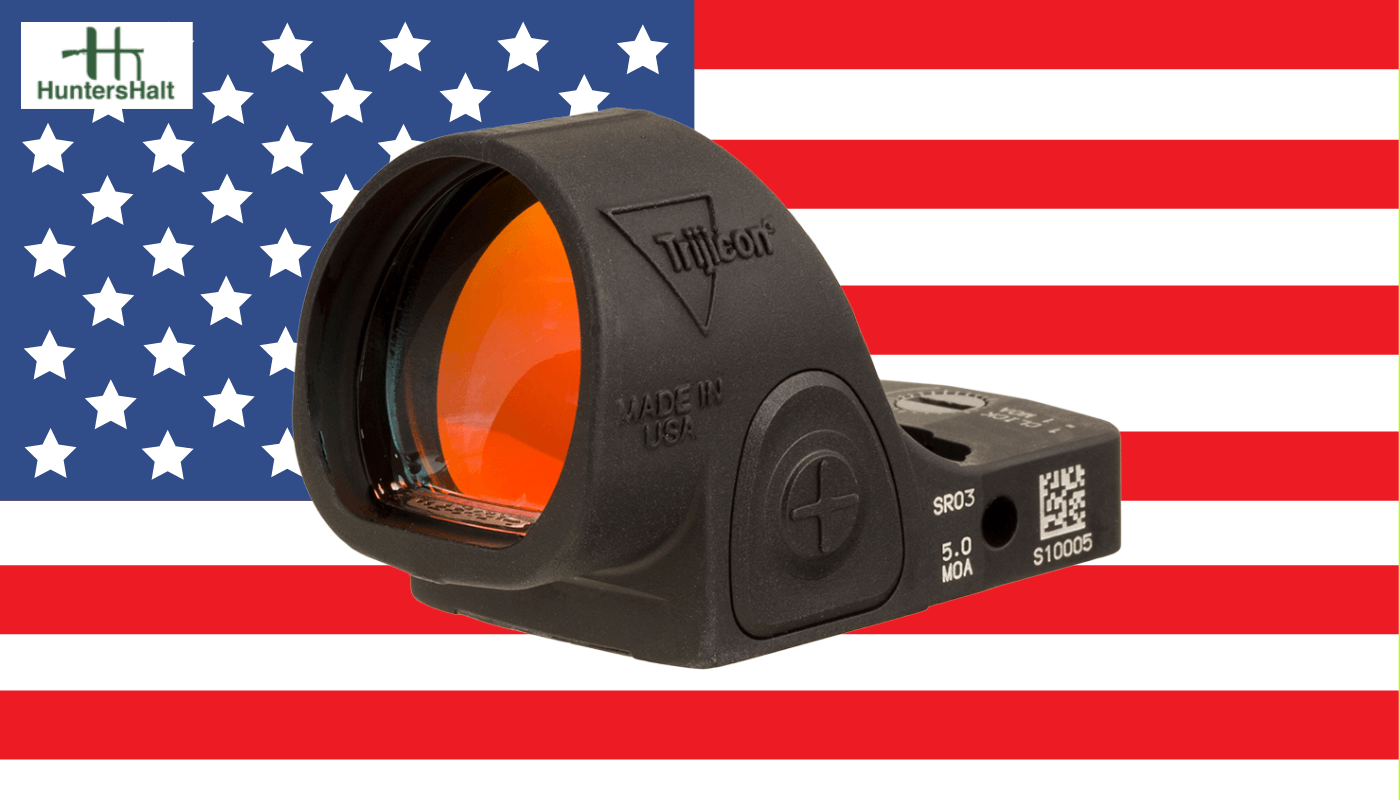 In todays world, there are many shooters that value American made products. I can say I'm one of those people. It is not always the case, but American made reflector sights and other optics seem to be more reliable and have less quality issues. Companies like Vortex are manufactured in China and often see more defects.
---
Frequently Asked Questions
Is Trijicon SRO durable?
Generally speaking, the SRO is a very durable red dot sight. The Trijicon SRO and Trijicon RMR are considered to be two of the most durable pistol optics on the market today. These red dots are made from high strength materials and are built to last.
How long does trijicon SRO battery last?
The Trijicon SRO is known to last 3 years on a single battery charge. This battery life is on average far better than other common red dot sights on the market such as Vortex and Holosun. This red dot sight features automatic led brightness modes which help maintain the battery life and adjust to different lighting conditions.
Does Trijicon SRO need sealing plate?
The Trijicon SRO does not require a sealing plate to install. Also, this red dot sight is compatible with most RMR mounts. It has the same footprint as most of other micro-red dot sights on the market today.
Is Trijicon made in China?
No, Trijicon is not made in China. Unlike other red dot sight manufacturers, Trijicon manufactures all their optics in Michigan (United States). This specialized reflex optic is a quality design and popular amongst shooters.
Does the US military use Trijicon?
The Trijicon SRO is often used by the US Military as a pistol red dot. It is a great rear sight and provides a crisp dot that is a superior alternative to iron sights.
---
The Bottom Line
If you ask me, Trijicon is one of the best red dot sight brands on the market today. I truly value their commitment to American manufacturing when most other brands outsource overseas. Trijicon's legendary durability also doesn't hurt my case! However, before you purchase this red dot be sure you are aware of these issues. Most of them are rare, but it is important to stay informed as a shopper! Blackout Opti