When it comes to optics, Vortex makes some of the best sights in the game. The Vortex Venom is one of their most popular red dot sights…and for good reason. They make sights that are widely used by hunters, military, and law enforcement alike. However, no sight is without its issues. In this post, we'll reveal some of the biggest Vortex Venom problems.
---
11 Biggest Vortex Venom Problems
My goal is to make sure our readers have all the information they need to pick the best sight for their needs. Not all of the issues reported here are common. In fact, I've personally had a great experience with my Venom red dot sight.
Regardless, here are 11 of the biggest Vortex Venom problems customers have experienced.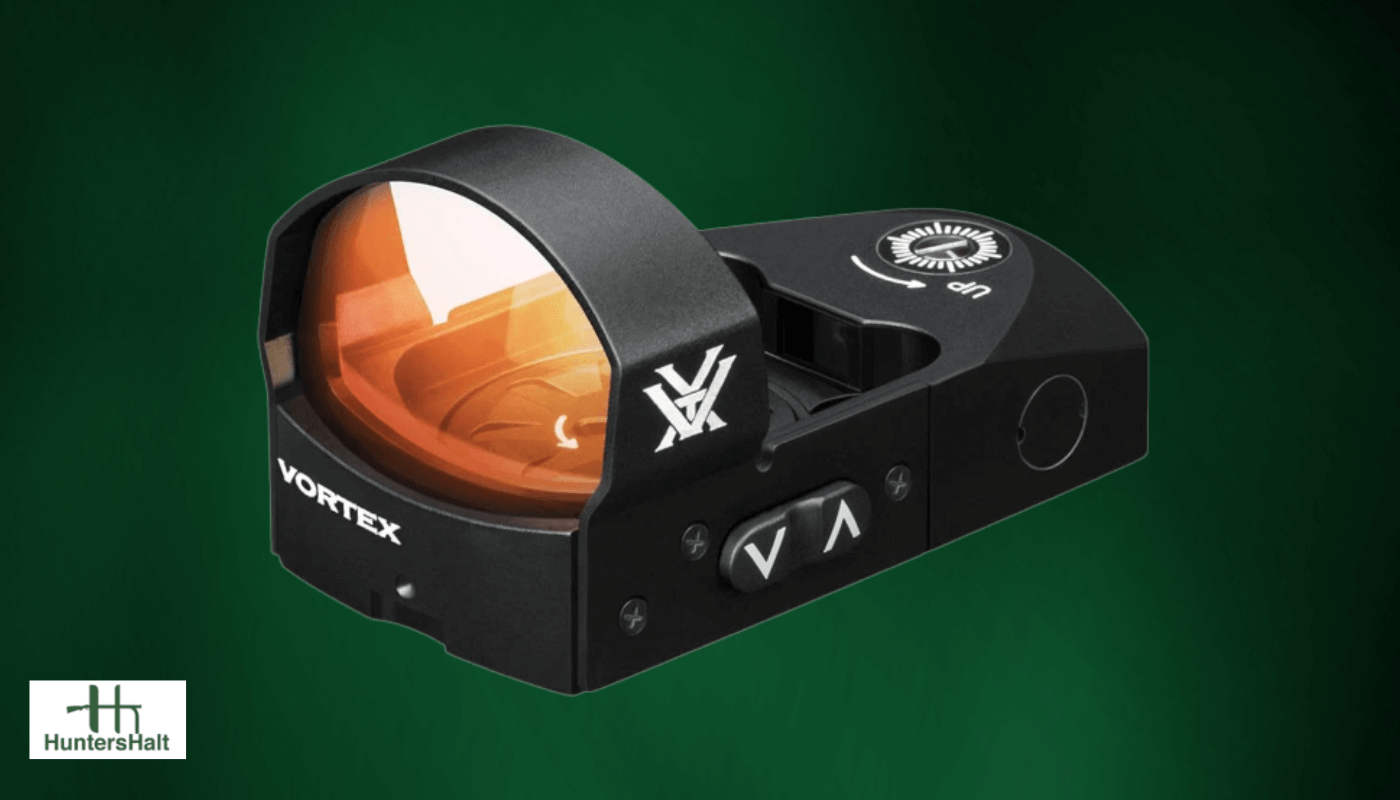 1) No Shake Awake Feature
The Vortex Venom does NOT have a shake awake feature.  So you better learn how to turn off vortex venom red dot manually! This was a standout difference in my comparison of the vortex venom vs holosun 507c. If you're not familiar already, shake awake is an automatic feature that turns your optic ON when the weapon is moved. Which can save you a few seconds in high-pressure or time-sensitive situations.
This is not something that everyone wants on their firearm, but some high-end sights do have a shake awake feature. If you decide to use a Vortex Venom red dot sight, you will have to manually turn your optic on & off.
---
2) Issues With Windage & Elevation Adjustment
It is very important to learn how to fix a scope that won't adjust. Several customers who purchased the Venom red dot sight for their shotgun experienced issues with the elevation adjustment settings. Elevation and windage adjustments are needed to zero in your weapon.
I had no issue calibrating my optic with a traditional 36-yard zero, but others have needed shims to get their sight zeroed. It just doesn't sit right with me to have to shim a $200+ optic.
---
3) Inconsistent Reticle Image
Some people have had issues with the dot appearing blurry or even as a series of dots. This can be frustrating, especially if you're trying to take a shot at long range. I have ran into similar issues when testing the Sig Romeo 5 optic.
This can happen when a sight is not properly mounted and aligned. If the sight is even slightly off, it can cause the dot to appear distorted. Also, check the batteries. If they're running low or not installed correctly, they may distort the dot.
The easiest fix to a blurry red dot is to adjust the dot intensity until the reticle shape is more crisp and defined. If that doesn't work, consider sending it back to Vortex to get replaced. Although we rated this optic as one of the best Ruger mark iv red dots, this issue still needs to be addressed!
---
4) Could Be Cheaper
The Vortex Venom red dot is not the most expensive sight…but it's also not the cheapest. For what you get out of this sight, some customers have claimed that it is slightly overpriced. If you have a tight budget, then this might not be the sight for you. In our Vortex Venom review we found that shooters definitely get high value for their money.
---
5) Issues With Battery Life
According to Vortex Optics, the Venom red dot sight should last between 150-30,000 hours on a single battery. The lower the dot intensity, the longer the battery life.
However, it is common to run into issues with battery life. Batteries have been known to last up to just a few days for some people. If that happens, contact Vortex customer support to get a replacement. I had similar battery issues with CenterPoint rifle scopes. Can you guess who makes centerpoint scopes? That's right, they're made in China as well!
People buy the sight after seeing the 30,000 hour estimate. However, how many of us really use the lowest setting? I know I don't. The ambient light conditions I shoot in require me to turn up the brightness to medium-high intensity.
---
6) Problems With Automatic Shut Off
Having a terrible memory (like I do) can be bad for a lot of reasons. Especially when it comes to preserving the battery life of my red dot sight. This is where the auto shut-off feature is supposed to be a huge help.
The Venom red dot should shut off after 14 hours. This is meant to save you time & money with constantly replacing batteries.
Some people have experienced issues with this auto shut-off setting. Their dot just shuts off unexpectedly. I haven't found a quick fix to this issue. There is likely issues with the technology itself. You will have to send it back to Vortex for replacement.
---
7) Screen Size
There is no best optic size. The Venom itself is a 3 MOA red dot that comes with unlimited eye relief. It really comes down to what you prefer. However, it is worth noting that some customers have complained about the small objective lens size. I've never had this thought, but there are certainly red dot scopes that have larger sights and provide a better field of view.
---
8) Not American-Made
Vortex Optics prides itself on adhering to strict quality standards. However, the Venom red dot sight is made in China. Now that might not matter for most people, after all, most red dots are made in China nowadays. For other people, this is a total deal breaker.
---
9) Quality Issues
On rare occasions, customers report quality issues with their Vortex Venom red dot sight. In these cases, their red dot sight only worked for a few days before breaking down. If this happens, contact customer support right away. Compared to other manufacturers, Vortex Optics' customer support is highly responsive.
---
10) Dot Won't Turn On
Some shooters have been using their sight for months, just to find that the red dot won't turn on one day. If you run into a situation where your sight won't power on, consider these steps to fix it:
Ensure the batter is installed properly (battery cap fully seated) or replace it altogether.
Make sure you are not in night vision setting.
Adjust the dot intensity
If these quick fixes don't work, you should enforce your warranty and send the sight back to Vortex. I found Vortex to be better than the Holosun warranty in my personal experience.
---
11) Lost Zero
After shooting my Vortex Venom on my rifle for a few months, I noticed my sight lost its zero. This is not something I noticed when reviewing the best sights for Walther PPS & other firearms. My red dot was about 2-3″ below the actual point of impact. Shooting too many rounds can cause the sight to move on the mount and impact your accuracy. To fix this, I use just a tiny amount of Loctite to keep my Venom sight locked into place. Take the time to learn how to sight in a red dot sight the right way!
---
Vortex VIP Warranty
Even though the Venom red dot sight can have issues on rare occasions, I have nothing but positive things to say about Vortex's customer support.
All the Vortex sights come with the Vortex VIP Warranty. This warranty is free to the customer and protects you against defects in material and workmanship.
---
When Is The Vortex VIP Warranty Not Valid?
The Vortex VIP warranty is not used correctly. If customers do not use, install, or store their Vortex red dot sight or scope then the warranty will not be valid. This is because Vortex cannot be held liable for the improper actions of their customers. However, they do a great job of correcting any manufacturing defects or common problems free of charge. Reach out to their customer service representative if you are not sure if the warranty is still valid.
---
Vortex Venom Red Dot Sight Overview
Here is a detailed breakdown of the Vortex Venom specifications.
Mount Type: Weaver/Picatinny
Magnification: N/A (1x)
Dot Color & Size: Red & 3 MOA
Eye Relief: Unlimited
Sight Length: 1.9 inches
Sight Weight: 1.1 oz
---
Vortex As A Company
Vortex Optics is a company with a great reputation. Its products are known for being quality and durable scopes that are widely used. The company has a great team of engineers and designers who create new products that are constantly being improved. They are known to manufacture scopes at various international plants. As I already mentioned, they are also known for their great customer service. Generally speaking, Vortex Optics is a great choice for anyone who wants quality and durability in their scope.
---
Is Vortex The Best Scope Company?
Vortex is certainly one of the best optic companies in the world today. In our comparison of Leupold vs Vortex we saw that Vortex has a lot to offer for hunters, range shooters, and military personnel alike! They have a wide range of products that can fit just about any budget and use case.
---
Who Should Buy This Sight
Hunters & avid shooters alike regularly use the Vortex Venom optic. But if these sights are out of your price range, check out the Best Pistol Red Dot Sights for the Money! There is a sight out there that fits everyone's budget and needs.
---
FAQs – Venom Red Dot Sight
Is the Vortex Venom any good?
The Vortex Venom is a fantastic red dot sight that is very popular for hunters. This sight is rugged and built to last, making it perfect for a variety of situations. But this sight is not without its faults.
Is the Vortex Venom better than the Viper?
It really comes down to personal preference. Both the Vortex and Venom red dot sights are high-quality optics. The Viper is a smaller sight, but it only has 1 dot option. There are also some Vortex Viper Problems to be aware of. The venom red dot sight gives you two different dot options and is designed for very easy battery replacement.
Does Vortex Venom have auto shut off?
The Vortex Venom has two settings: always on & automatic. If you use the auto-brightness feature, the sight will turn off after 14 hours. If you are as forgetful as I am, this can be a lifesaver.
How long does Vortex Venom battery last?
The battery life will depend on which settings you choose. On the highest setting, the Vortex Viper battery will last for 150 hours. On lower settings, it can last for up to 30,000 hours. If you shoot in low light settings and need to increase the dot intensity, just know that it will drain your battery life much faster.
What's better 3 MOA or 6 MOA?
Choosing between 6 MOA vs 3 MOA depends on your specific needs. 3 MOA has a smaller reticle and is better for longer-range shots, while 6 MOA has a larger optical center and is better for closer quarters. In general, you want a smaller dot for more precise shooting from long distances.
Is 8 MOA good for pistol?
The 8 MOA has a large dot that is perfect for close-quarters combat. The reticle size minimizes the precision required to hit your target. Which makes target acquisition very fast in a self-defense situation. Plus, the large dot is also easy to see in low-light conditions, which is another big plus for self-defense situations.
Will a Vortex Venom work on a shotgun?
The Vortex Venom works great on shotguns. In fact, it is one of the Best Reflex Sights For Shotguns. The Venom is an excellent choice for shotguns as it provides quick and accurate target acquisition. It also has a wide field of view, so you can easily keep track of your surroundings while shooting.
What mount does Vortex Venom use?
The Vortex Venom models use the Docter/Noblex mounting standard. This is by far the most common type of mount used on short-dot optics, and it gives you a lot of flexibility in terms of where you can position the optic on your gun.
Is Vortex Venom waterproof?
Vortex Venom is waterproof, shockproof, and fog proof. This red dot sight is sealed and nitrogen purged to ensure it is waterproof and fog-proof in any environment.
---
The Bottom Line
The Vortex Venom is one of the best mini red dot sights, but there are some issues that some people experience. Chances are you won't have to deal with any of these problems. But you should still keep these issues in mind if you decide to purchase this sight.