Burris Optics is a household name in the shooting and hunting industry. This sporting optics company makes a wide range of rifle scopes for beginners & experienced shooters alike. However, most shooters ask one final question before they make a scope purchase, where are Burris scopes made? In this post, we'll answer that question & provide some information on the Burris Scope company.
---
Where Are Burris Scopes Made?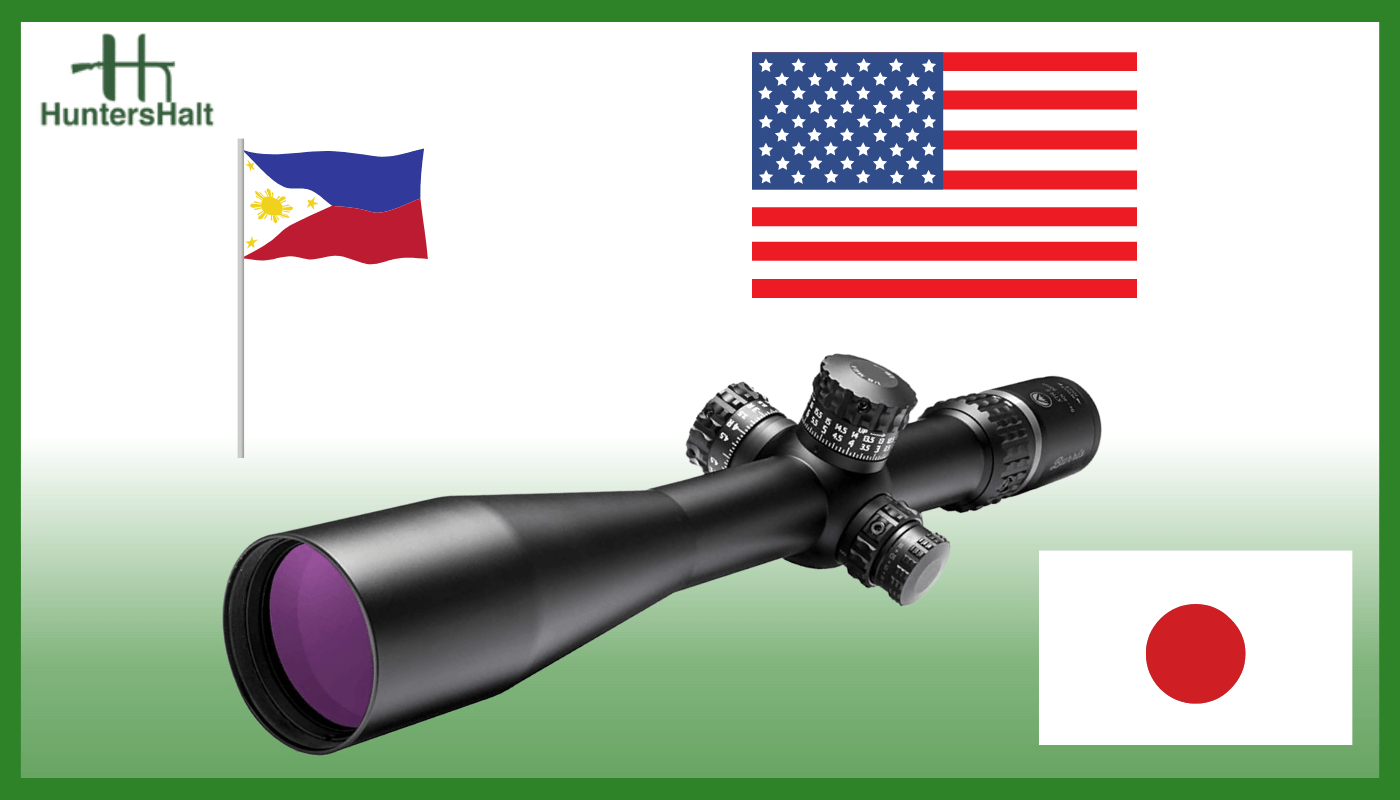 Most of the Burris scopes are made outside of the United States. More specifically, they create the parts in Japan, assemble the optics in the Philippines, and perform final testing & inspection in the USA.
The Burris XTR iii is their only scope line that is 100% made, assembled, and tested in the United States. All their other scopes are made in other countries and tested in the USA.
---
Why Don't They Manufacture In The USA?
Most optic companies choose to manufacture internationally to save on costs. Both materials and labor are cheaper overseas. Some of the most popular destinations for the production of rifles scopes are:
Now, just because a scope is made internationally does NOT mean it is cheap crap. In fact, Vortex manufactures in China (most products) and they are one of the most prominent rifle scope retailers in the world!
Many consumers incorrectly assume that products made internationally will not be high-quality sporting optics. Instead, they choose to buy American-made scopes only. However, I've also found Trijicon SRO issues and they are 100% made in the USA.
---
Where Is Burris Based Out Of?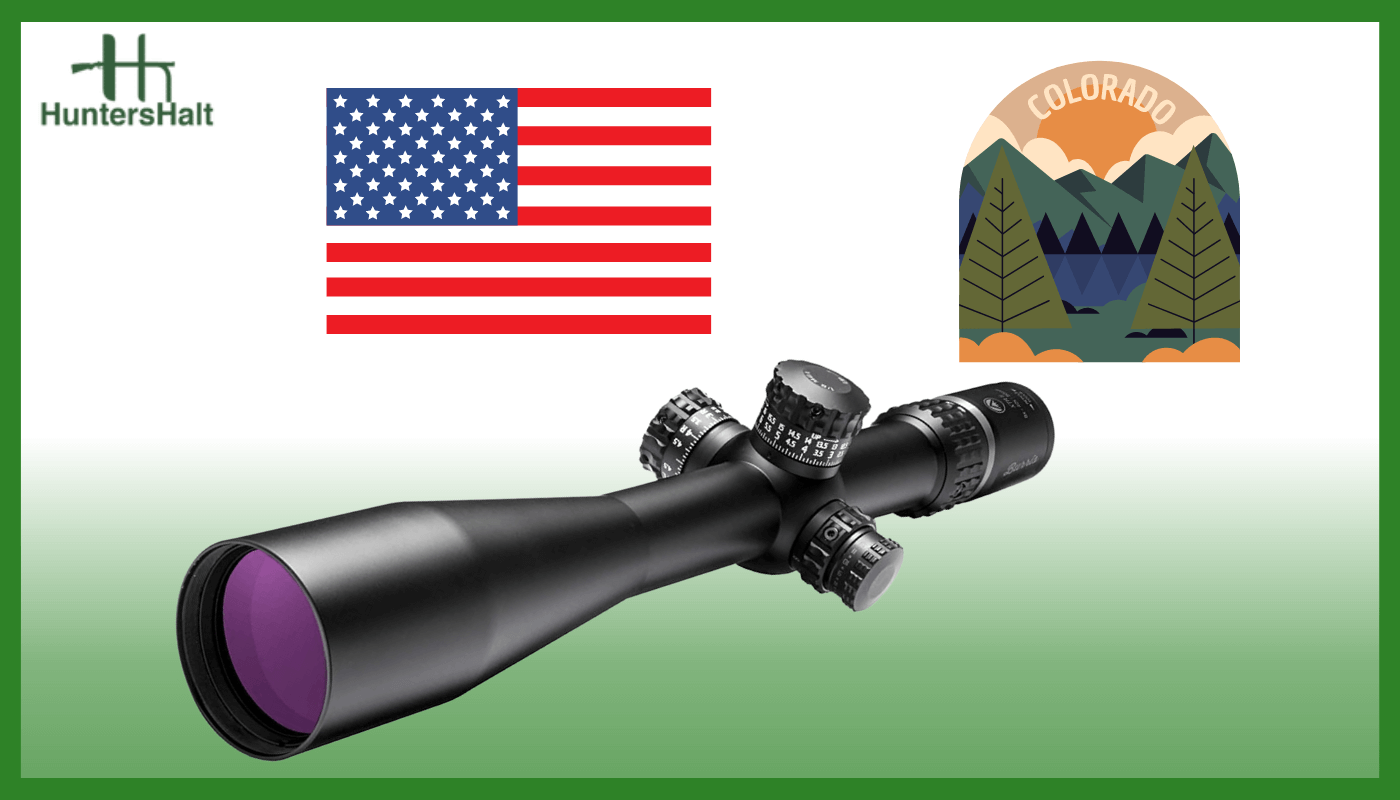 The Burris headquarters is located in Greeley, Colorado. This is also where they design, manufacture, assemble, and test their premium scope line.
USA-based companies often maintain a higher quality standard than international companies. As long as they perform quality testing in the US, they are able to maintain high standards with a low labor cost. Shooters also often ask where are Nightforce scopes made? This company is also based in the USA!
---
Burris Product Lines
Here are some of the products offered by Burris. A few are extremely popular amongst hunters and range shooters.
Rifle Scopes & Sights – Burris makes fantastic rifle scopes. In fact, they make the best .338 Win Scopes that I've tested.Thermal Optics – Burris thermal & night vision optics are great at low light transmission & nighttime hunting.
Crossbow Sights – Their Crossbow sights offer unlimited eye relief and are great for a variety of use cases.
Spotting Scopes – The Burris line of spotting scopes is great for hunters trying to track game. In fact, they make some of the best spotting scopes for 1000 yards that I've tested.
Rifle Mounts – The Burris scope mounts are high quality & durable. In fact, I often recommend their 34mm scope mounts to fellow shooters.
---
Are Burris Scopes Any Good?
Burris optics are high quality and relied upon by thousands of shooters. Both range shooters and hunters alike use Burris scopes. Their optics are highly durable and reliable in a variety of different conditions. However, you should know how to fix a scope crosshair incase you run into common focusing issues!
There are companies that offer a more premium selection, but Burris is a very reliable brand that manufactures great products. The quality & production methods set them apart from other brands that are within a similar price range.
---
Frequently Asked Questions
Are all Burris scopes made in the USA?
No, all Burris scopes are not made in the USA. The majority of the Burris line is made in Japan, assembled in the Philippines, and final inspected in the USA. The Burris XTR iii is their only rifle scope that is 100% made in the USA.
Are Burris rifle scopes made in China?
No, Burris rifle scopes and spotting scopes are not made in China. Their parts are assembled in the Philippines & final inspection occurs in the USA. This manufacturing process allows them to maintain adequate build quality on their optic lines.
Which is better Burris or Vortex?
Both Burris & Vortex make fantastic rifle scopes. They have comparable low-light performance and durability. However, Vortex scopes typically come with more adjustability.
Who is Burris owned by?
Burris Scopes are owned by the Beretta Holdings company since 2002. They sell a variety of scopes, red dot sights, and mounting hardware to their international customer base.
---
The Bottom Line
By now it should be clear that Burris makes high-quality sporting optics. Legendary optic maker Don Burris was known for his attention to fine details. However, many shooters want to know where their scopes are manufactured before they invest their hard-earned money. If you want American-made products, consider checking out our Best Walther PPQ Optics list as they are all made in the USA!