Leupold scopes are a renowned manufacturer of various gun optics including red dot sights & magnified scopes. They have a fantastic reputation and are hailed as a benchmark of excellence in the world of precision optics. Leupold scopes are very popular and are used by hunters, competitive shooters, and military professionals worldwide.
Leupold scopes are assembled and manufactured in their Oregon manufacturing facility. Read on to learn more about Leupold manufacturing processes, the benefits of American manufacturing, and how to spot a fake scope!
---
Where Are Leupold Scopes Manufactured?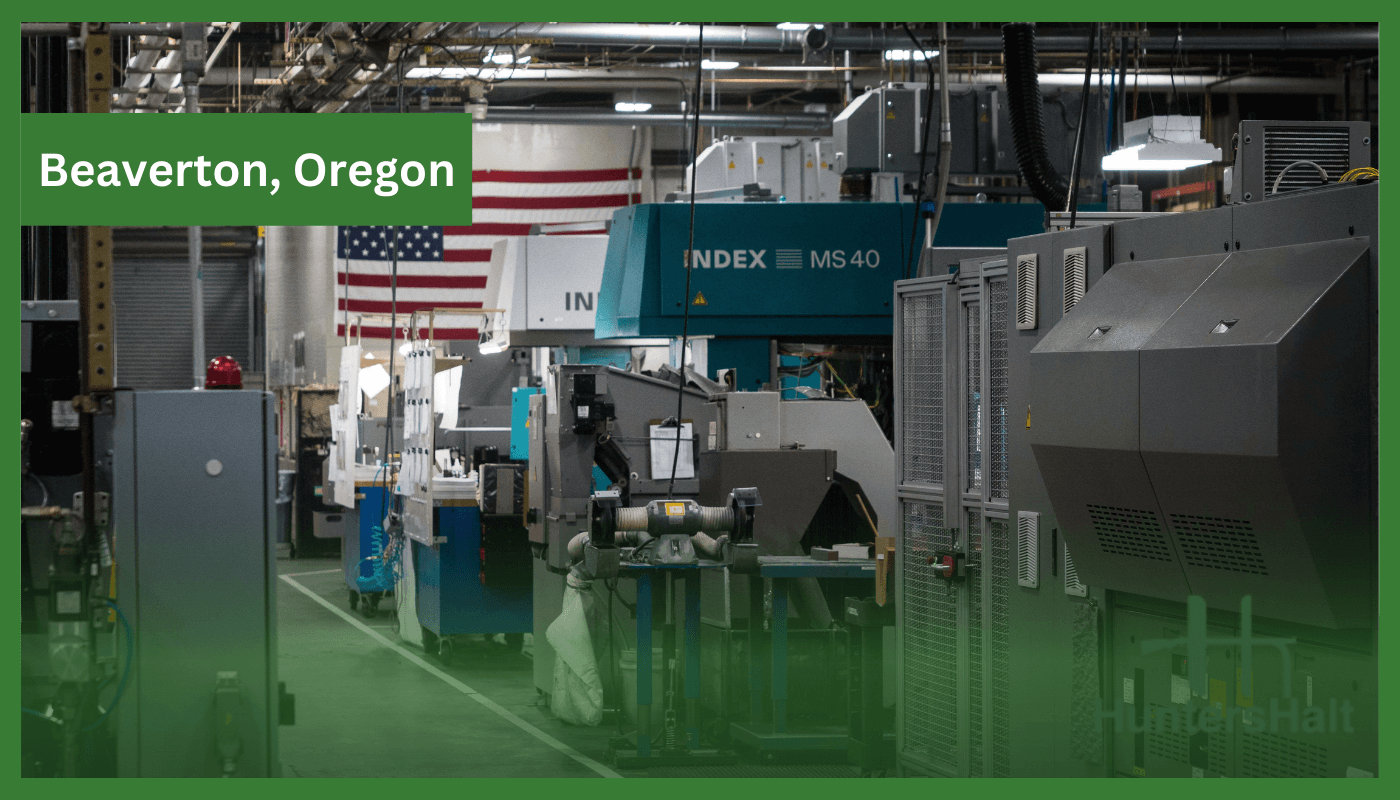 Leupold rifle scopes are manufactured in the United States. They are assembled and tested in their Beaverton, Oregon manufacturing facility. They maintain a very high quality standard that allows them to stand out from competitors that outsource manufacturing overseas.
Joanna Morrill is the current owner of Leupold & Stevens Inc and employees somewhere between 500 and 1000 employees. Leupold maintains their high quality standards by investing heavily in American manufacturing and not using cheap materials and labor overseas.
Where Are Other Leupold Products Made?
Leupold manufactures their scopes and other product lines in the Beaverton manufacturing facility. Here is a list of products produced by this American manufacturer.
Rifle scopes & Spotting Scopes
Red Dot Sights
Binoculars
Scope Mounts
Rangefinders
---
Which Scopes Are Made In The USA?
All of the Leupold scope lines are currently manufactured in the USA. Although this is more expensive than overseas manufacturing, it allows them to maintain a very high product quality standard. Here is a list of the Leupold scopes made in the USA.
VX-6HD, VX-3HD, VX-5HD and VX-Freedom
FX Series
Mark 5HD & Mark 3HD
Patrol 6HD
These scopes are very high quality. In fact, the VX-3HD are amongst the Best Muzzleloader Scopes that I've used.
---
What Are The Benefits Of American Manufacturing?
American manufacturing has a fantastic reputation for quality. Here is a list of the benefits of manufacturing rifle scopes in the United States.
Quality Control: American manufacturing often adheres to strict quality control standards, ensuring that products meet safety and quality standards.
Innovation and Technology Advancements: American manufacturing facilities often invest in research and development. This allows them to continue producing new manufacturing equipment and strategies.
Customer Support: American manufacturers generally offer strong customer support and are more responsive to customer needs.
It's important to note that while American manufacturing offers these benefits, there are downsides to producing gun optics in the United States.
---
What Are The Downsides Of American Manufacturing?
Here is a list of the primary downsides to manufacturing rifle scopes in the USA.
Higher Costs: American-made products, including rifle scopes, often come with a higher price tag compared to scopes manufactured in some other countries.
Limited Options and Variety: There are far more international manufacturing options than American manufacturing.
Availability and Lead Times: Depending on demand and production capacity, American-made rifle scopes may have longer lead times or limited availability compared to scopes manufactured elsewhere.
---
Which Scopes Are Made Overseas?
There are many popular rifle scopes brands today that manufacture their products overseas. Crimson Trace scopes are made in China and they are amongst the most popular rifle scopes for new shooters.
Overseas manufacturing does NOT imply poor quality. In fact, many of the very Best Optics for SIG P365 are manufactured overseas. However, many hunters choose to support their fellow country and only buy domestic optics.
---
What Is The History Of Leupold?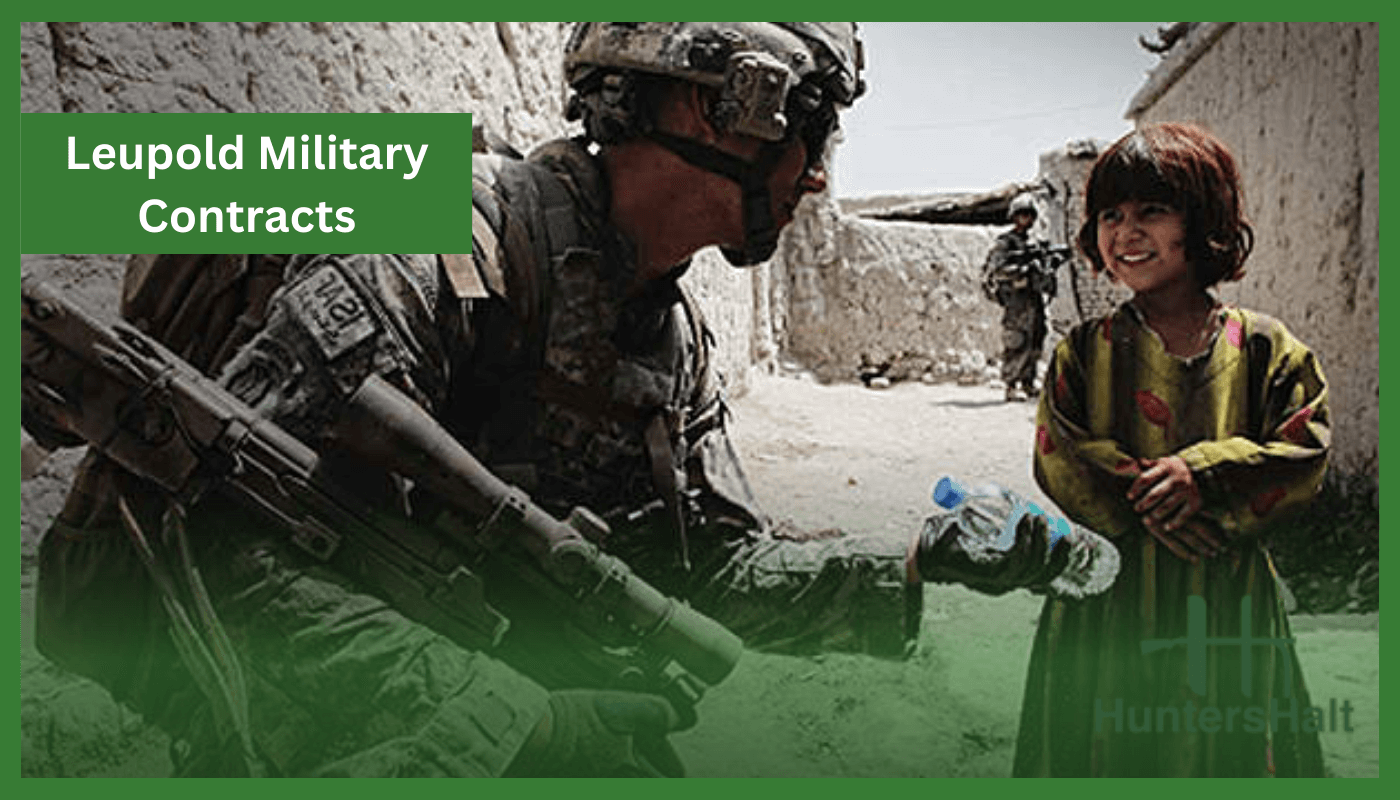 Leupold was founded in 1907 by Markus Fred Leupold & Adam Voepel. Originally they focused on production and repair of surveying equipment. Since then, this family owned business has become one of the largest manufacturers of firearm optics.
Throughout the years, Leupold built their strong reputation by supplying the US military with scopes. In fact, Leupold has received more military contracts than any other optic manufacture.
---
Are There Counterfeit Leupold Scopes?
Yes, there are counterfeit Leupold scopes. Just like we saw in our post about fake SIG Romeo 5, there are people producing fake or counterfeit versions of their scopes. Here is a list of things to look out for to make sure you don't buy a fake scope.
Only buy from authorized dealers
Serial numbers
Logo and markings
---
Frequently Asked Questions
Are any Leupold scopes made in China?
No, Leupold scopes are not made in China. These rifle scopes are made in the USA. However, you should be aware there are fake Leupold scopes that are made in China and other overseas country.
Which Leupold scope is the most popular?
The Leupold VX-3i 3.5-10x40mm is their most popular rifle scope. However, they make several different product lines that are suited for shooters with different budgets.
Does the Army use Leupold optics?
Yes, the Army uses Leupold scopes on their rifles. The Leupold Mark 5HD is most commonly used by the military for various use cases.
---
The Bottom Line
By now you should be an expert on the manufacturing practices of Leupold scopes. These rifle optics are made in the USA unlike most of the other popular scopes. Although American manufacturing is more expensive it produces higher quality products. For Leupold this investment has paid off in a big way! They are one of the best scope brands on the market today.