Most shooters have heard of Nightforce optics. In fact, their advanced scope technology has made Nightforce a household name in the scope industry! But before making a purchase, many shooters want to know more about their scopes manufacturing process. More specifically, they want to know where are Nightforce scopes made? In this post, we'll tell you where these rifle scopes are made & provide some details on their production process!
---
Where Are Nightforce Scopes Made?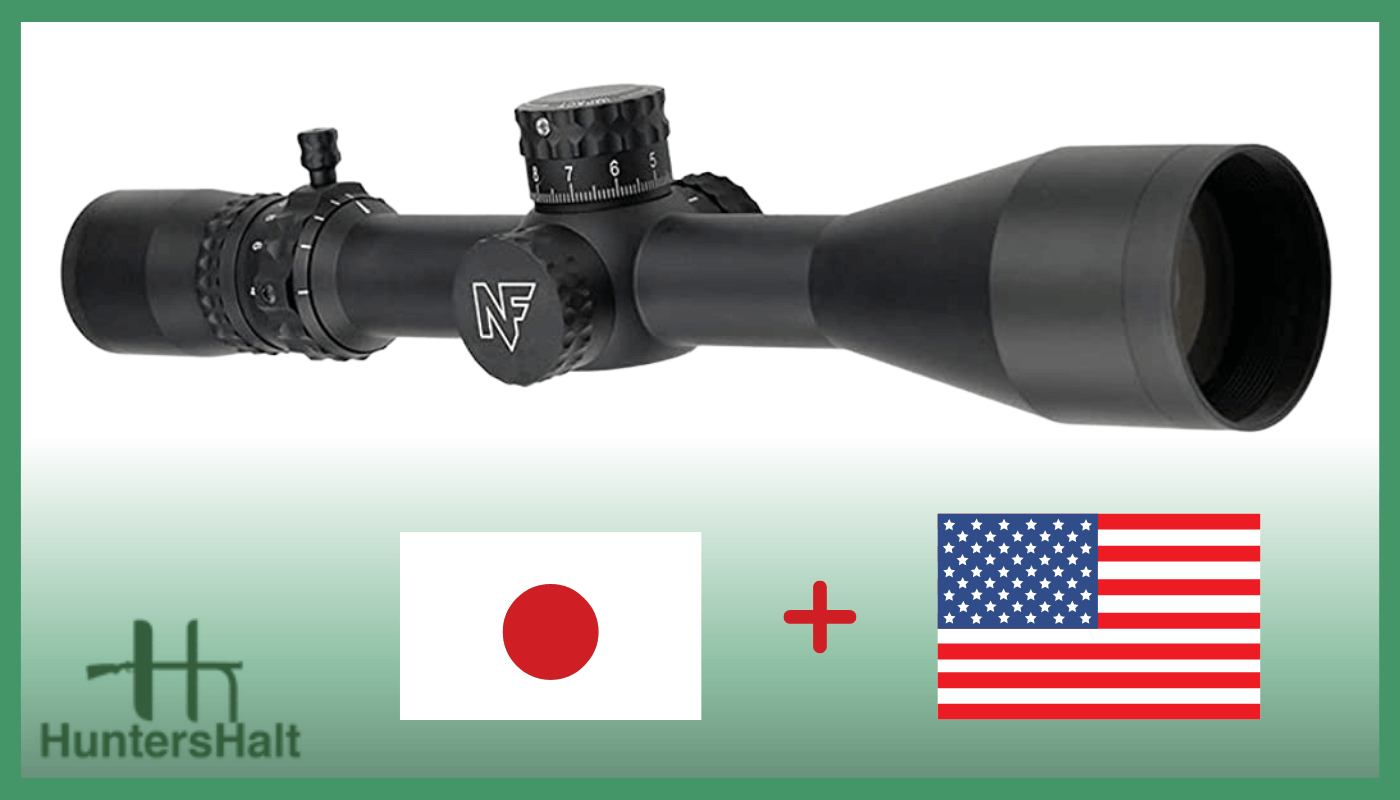 Nightforce optics has its headquarters in Orofino, Idaho. This is where they claim to make all of their rifle scopes. They have since added another facility in Lavonia, Georgia.
To be more specific, these scopes are all assembled, quality inspected, and tested in the United States. That does NOT mean that all of their components are "made in the USA." Burris scopes are made in a very similar manner.
The very first Nightforce models were made in Japan. Today, Nightforce has a partnership with a Japanese company to produce its optic glass and other optical accessories. These parts are then put together & tested at their Idaho or Georgia factory headquarters.
---
Who Owns Nightforce Scopes?
Now you understand where Nightforce produces their rifle scopes. But who owns Nightforce riflescopes?
Nightforce riflescopes Lightforce Performance Lighting. They are an Australian-based company. They are relatively new to the optics industry compared to titans like Vortex & Ziess. However, they have proven to have a commitment to maintaining the standards of a high-end brand.
---
Nightforce Company Reputation
Nightforce Optics has gained a reputation for being one of the best optics manufacturers in the world. They have been revered for their:
High-quality build
Excellent customer support
Industry-leading products
Their optics are designed to withstand a beating, built from high-quality components that promote long-lasting durability and optical superiority. They continue to be used by many military and law enforcement personnel who value high performance and accuracy when life is on the line. Backed by an incredible warranty system, Nightforce stands as a leader in their field worldwide. In fact, I rated them on of the best low lighting scopes that I've tested. With lifetime warranties on certain products, it's easy to understand why Nightforce remains at the top of its game in optics.
---
International vs Domestic Manufacturing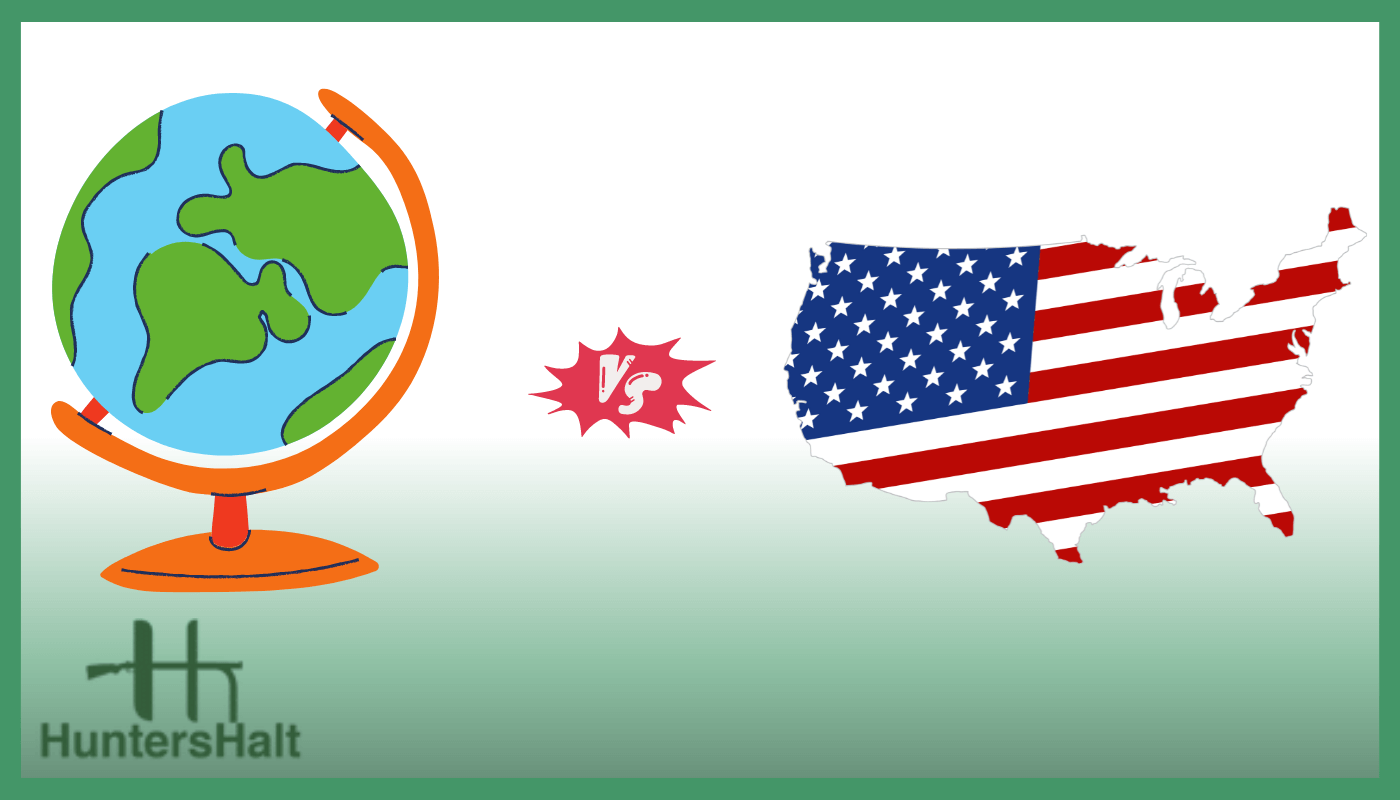 Whether you are shopping for a new rifle, rifle scope, or even a new car manufacturing quality matters. One of the first things shoppers consider is where their products are made. Just like we learned in our post about who makes cabelas ar scopes, many optics are made internationally!
Are they made in the USA?
Are they made in China?
Are they made in another international country?
Generally speaking, products made in the USA are known to have a higher quality. They are regulated by the Federal Trade Commission (FTC) & other regulatory bodies. Products manufactured & tested in the USA usually last longer and perform better.
However, this does not mean that internationally-made products are bad. In fact, most of the items that you use on a daily basis are likely manufactured overseas.
However, there are situations where products made in China have serious quality issues. Just like we found issues with the Holosun 510c red dot sight. Also, some shooters had problems with the Sightmark Wraith because of poor manufacturing practices.
---
Nightforce Product Lines
As we already mentioned, Nightforce is a reputable brand that offers top-quality products. Here are some of the main product lines offered by Nightforce.
Riflescopes

ATACR
NX8
SHV
NXS
Competition – Scopes that are used for competitive shooting & range shooting.
Benchrest – Their long-range Benchrest scope is amongst the best 22 LRBenchrest Riflescopes that I've tested.

Spotting Scopes –
Accessories –

Bases
Cleaning and Tool Kits
Lens Covers
Padded Scope Covers
Rings – Nightforce makes some of the best 34mm rifle scope rings that I've used.
Spotting Scope Accessories
---
Which Are Made In Japan?
As we already mentioned, there are several Nightforce optics that are made in Japan. Here are some of the most popular:
ATACR – The ATACR scope series stands for "Advanced Tactical Riflescope". This popular scope series has a variety of optics that are used for just about any situation. They have both first and second focal plane scopes that are great for hunting and range shooting.
BEAST – The BEAST scope series stands for "Best Example of Advanced Scope Technology". These premium scopes are made from aircraft-grade aluminum using sophisticated CNC machinery.
When it comes to international production, Japan is amongst the best. They are host to major companies (i.e. Toyota) and are known for high-quality standards. Some shooters also ask where are sig sauer whiskey 3 scopes made? These are also made internationally!
---
Frequently Asked Questions
Where are Nightforce optics manufactured?
Some Nightforce scopes are made in the USA and some are made in Japan. In fact, The very first of the Nightforce models were made in Japan. However, Nightforce does all of their assembly, inspection, and testing in their Orofino, Idaho factory.
What makes Nightforce scopes so good?
Nightforce scope's build quality is what makes them stand apart from many of their competitors. Their tubes are machined from solid bar stock & they utilize premium German glass. This makes them one of the most accurate scopes in the sports optics industry.
Are Nightforce scopes better than Leupold?
Nightforce and Leupold's scopes are made with very similar quality standards. In my experience, Leupold is better for long-range shooting. But Nightforce produces scopes that last a long time and never seem to lose zero. It is a matter of personal preference when deciding between these two popular scope brands.
Does the military use Nightforce scopes?
Yes, the military uses Nightforce scopes as one of their optical accessories. More specifically, they use the Nightforce scope series with their Mk 13 rifles. Military special operations units & even law enforcement agencies have been using this Nightforce line for years.
---
The Bottom Line
By now you should know everything there is to know about the manufacturing process of Nightforce scopes. These scopes are used for range shooting, day & night hunting applications, and even tactical situations. These scopes are either made or assembled in the United States. They adhere to the high standards of the Federal Trade Commission & are known for producing top quality rifle & spotting scopes!