Primary Arms is a popular company that mainly manufactures optics for rifle scopes. They are a Texas based company that was founded in 2007 & have gained massive popularity. However, many shooters and hunters look specifically for American made rifle scopes. In this post, we'll explain where are primary arms scopes made & outline their manufacturing practices.
---
Where Are Primary Arms Scopes Made?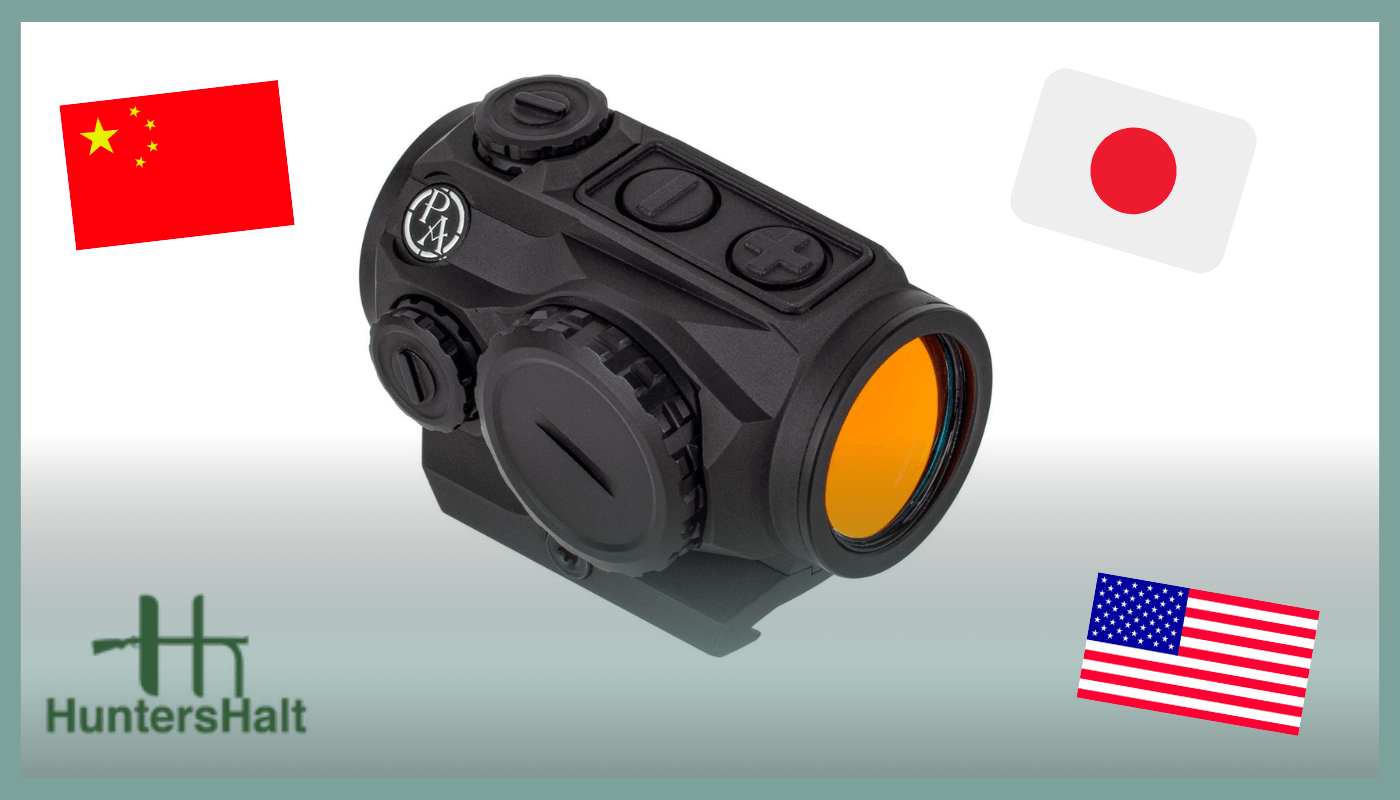 Although Primary Arms is an American based company, their optics are made overseas. Primary Arms outsources their manufacturing to the following 3 locations:
These scopes are designed in their Huston headquarters & receives rigorous quality inspections. The Primary Arms teams constantly travels to their overseas manufacturing facilities to ensure their quality standards are being met! I personally found Primary Arms to make some of the Best Shotgun Reflex Sights that I tested myself.
---
Different Primary Arms Manufacturing Facilities
Here are the main locations that Primary Arms uses to produce their optics:
Japan – Outside of the United States, Japan has the best reputation for high manufacturing standards in the world. This is why NightForce manufactures in Japan as well! Primary Arms uses their Japan facility to manufacture their premium scope lines. More specifically, they manufacture their Platinum Scope Line.
PLX8 Platinum Series 1-8×24 FFP
PLX5 Platinum Series 6-30×56 FFP
Philippines – In the past decade, the Philippines has become one of the most popular manufacturing locations in the world. Their low cost of labor and manufacturing skill has made them very popular amongst optic companies. Primary Arms produces their Gold Series in the Philippines. Other companies like Burris manufacture in the Philippines as well!
Gold Series GLx4 2.5-10×44 FFP
Gold Series GLx4 4-16×50 FFP
Gold Series GLx4 6-24×50 FFP
China – Primary Arms manufactures their Classic Series in China. This allows them to produce budget friendly scopes that will last for shooters. We also found that Athlon Scope are made in China as well!
Classic CLx4 1-4×24 IL
Classic CLx4 4-16×44 Mil SFP
Classic CLx6 6×32
---
History Of Primary Arms Optics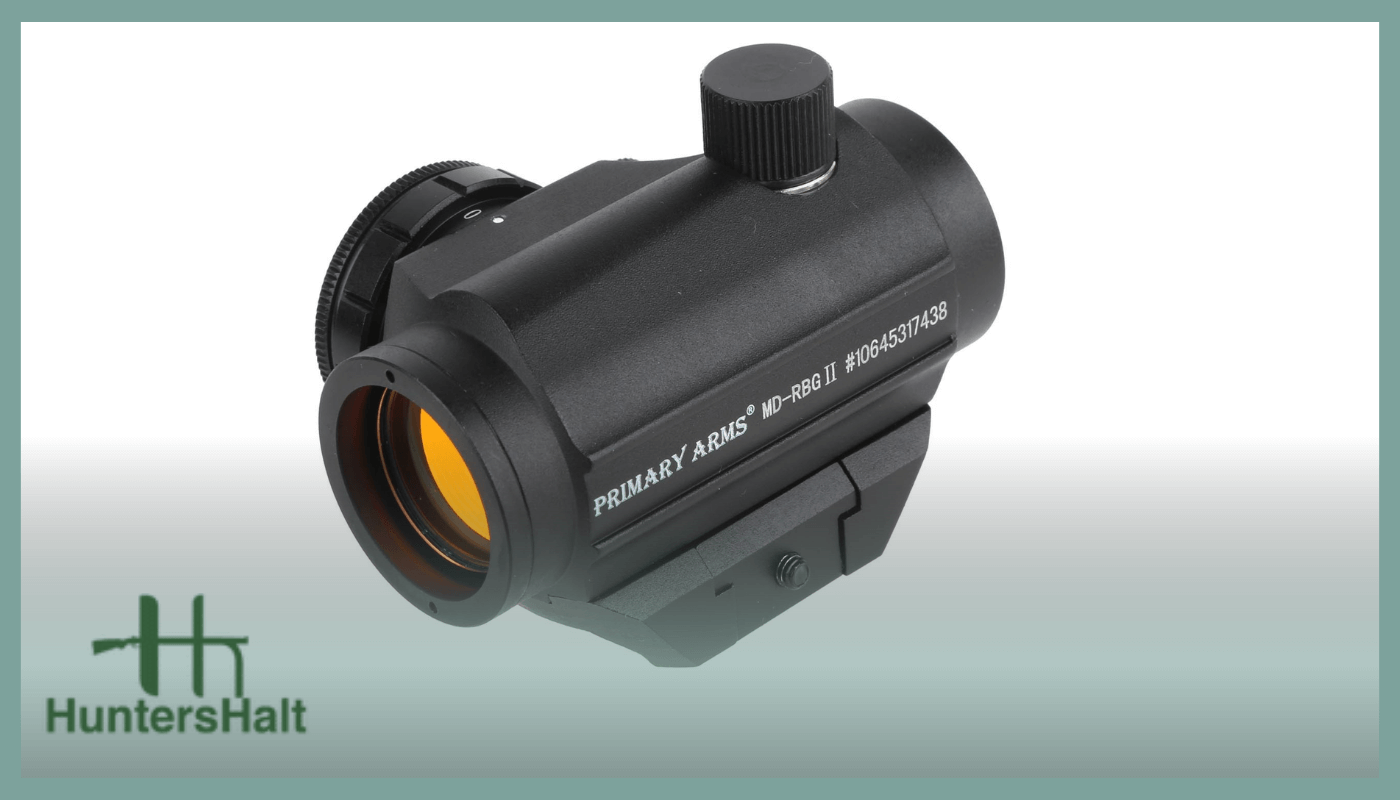 Primary Arms is an American based company that was established in 2007 in Houston, TX. They started as an online rifle scope retailer known for high-quality products at a fair price.
The company has expanded its product line to include:
Low-power variable optics
Prism scopes
Red dot sights
They have become one of the industry leaders for budget friendly optics. In fact, I rated them as one of the best brands for 300 Blackout Scopes that I've tested.
---
Who Uses Primary Arms
Primary Arms has a diverse base of customers that utilize their rifle scopes. Here are some of the type of people that use this brand.
Hunters – Many people love hunting with their first focal plane reticle rifle scopes. These are highly durable optics that will endure even the most difficult weather conditions.
Range Shooters – The Primary Arms optics are very popular with range shooters that shoot from short to medium range. I use their AK Red Dot for some great range sessions!
Tactical – People in the military and police force often use Primary Arms red dot sights with a magnifier. This gives them the ability to aim quickly in close quarters combat. It also gives them the ability to engage targets from longer distances.
---
International vs Domestic Product Quality
For many shooters, they want to know where their scopes are manufactured before making a purchase.
Internationally made products – Often the main factor that stands out is the cost effectiveness. Scope companies can save a lot of money by manufacturing overseas where labor costs & materials are generally lower.
Products made in the United States – Usually more expensive. Generally, US manufacturing has better quality & more reliable products.
---
Most Popular Product Lines
As we have already mentioned, Primary Arms is known for their optics and great customer service. However, they produce a variety of different products that shooters love!
Red Dot Sights
Red Dot Magnifiers
Prism Scopes
Rifle Scopes
Optic Mounts
Night Vision
Miscellaneous Accessories
All of these products have become very popular in recent years. I personally use their Budget Night Vision Optics for hunting and some nighttime fun!
---
Frequently Asked Questions
Which scopes are made in USA?
There are many scopes that are made in the USA like EOTech, Leupold, Trijicon, and more. While these are generally high quality products, they are more expensive than optics that are manufactured overseas. Scopes made in China & Philippines are sold for more affordable prices.
Are Primary Arms good scopes?
Yes, Primary Arms is a great company that makes very good rifle scopes. These scopes are used for hunting, range shooting, and a variety of tactical applications. And if you have ever contacted customer service at Primary Arms you know they take care of their customers.
Which scopes are made in China?
There are many different rifle scopes made in China today. In fact, the majority of the Vortex rifle scope lines were made in China. This is largely due to the cost of labor and raw materials is much lower than in the United States.
Where is Primary Arms SLX made?
The Primary Arms SLX scope is made in Japan. This first focal plane reticle is one of their premium optics that they produce in Japan.
---
The Bottom Line
By now you should know that Primary Arms optics are made at various locations in the Asian Pacific. China, Japan, and the Philippines are their primary manufacturing locations for their sporting optics. However, this does NOT mean they are low quality products.
In fact, Primary Arms makes some of the Best Coyote Hunting Night Vision Scopes that I've ever tested! However, if you are looking for only American made optics you should consider shopping brands like Trijicon or Leupold. But if you have a smaller budget and still want a quality scope, Primary Arms can be a great choice!