There is no doubt that Holosun is a premium optic manufacturer. In fact, I think they make the very Best Canik TP9SF Red Dot Sights that I've ever used. However, many shooters want to know exactly where their gun accessories are made. And I don't blame them! In this post, we'll go over where is Holosun made to make your shopping easy!
---
Where Are Holosun Optics Made?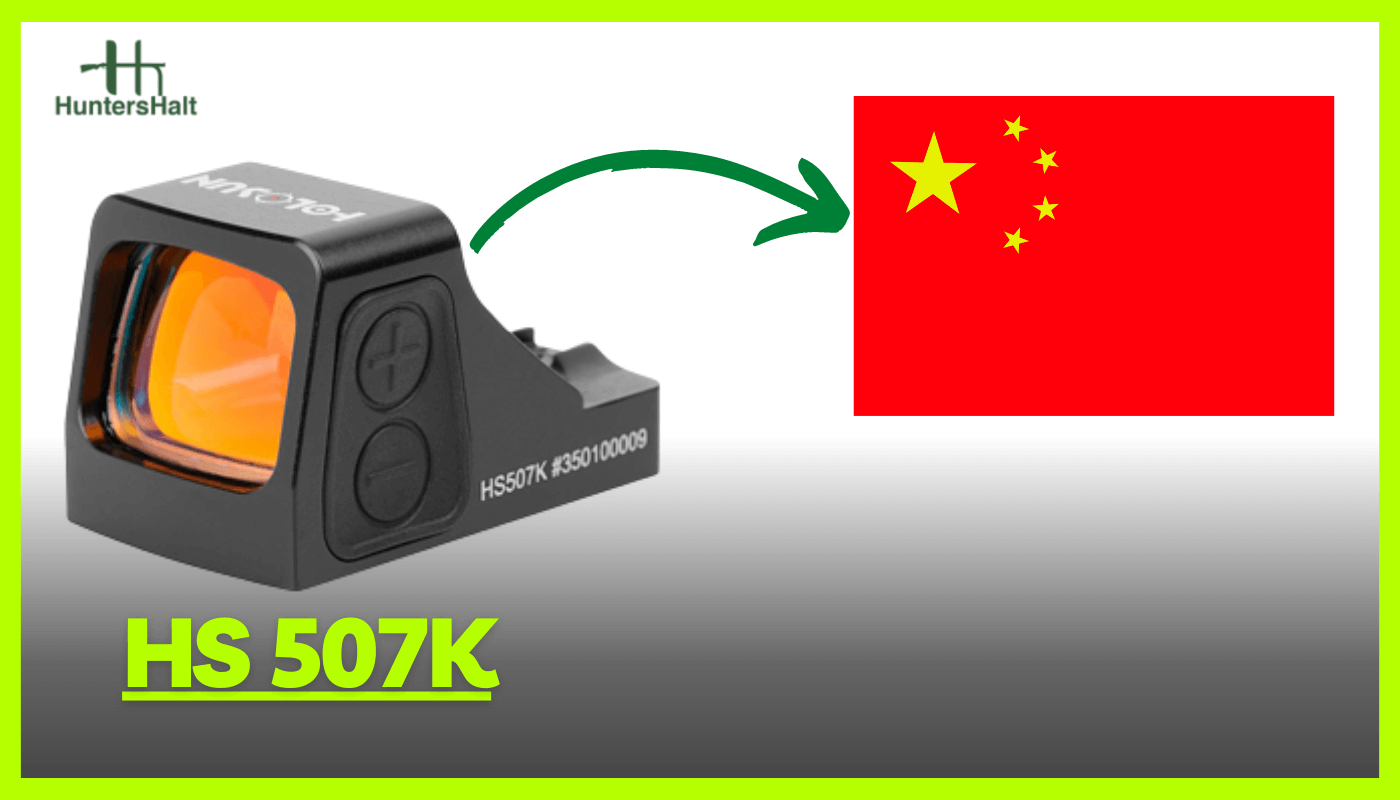 Generally speaking, Holosun red dot sights and accessories are made in China. Regardless of what Holosun claims, this is purely for cost reasons. The price of labor and materials makes China a very popular destination for manufacturing of all types.
For some shooters, this will be a total deal breaker. However, many of the top sight and scope manufacturers like Vortex are made in China today. To be fair, I have been a huge fan of all my Holosun optics so I can't say they have a quality issue. However, we also saw in our post about where are primary arms slx scopes made that some scopes made overseas can have reliability issues!
---
Where is Holosun Made By Model
1) Holosun 510c
Just like we saw in our review of the Best Ak-47 Optics, the Holosun 510c is a great choice. This optic is manufactured in China but is known to have great quality.
2) Holosun 507k
In a recent post, we compared the Holosun 507k and 407k and it was clear they are both great optics. This optic is made in China. Athlon scopes made in China as well & they are also produced with high quality standard!
3) Holosun 407k
Just like we saw in our roundup of the Best AR-15 Red Dots, the Holosun 407k is a popular choice. This red dot is made in China.
4) Holosun 507c
After comparing the HS 507c to the HS 508t, it was clear these are both great pistol optics. Although they are both made in China, there have been very few reported quality issues over the years.
5) Holosun 508t
There is a reason the Holosun 508t was rated one of the Best Hellcat Red Dots that I've used. This optic is made in China & has a great reputation as a quality red dot.
---
Are Any Holosun Optics Manufactured In America?
Although Holosun is based in California and their products are designed in America, they produce all their optics in China.
However, I would advise you to test these products for yourself before jumping to conclusions. I tested the HS 507c vs 507k and found no quality issues! Chinese made products get a bad reputation for poor quality. But I have never had an issue with my Holosun red dot sights. My biggest complaint has always been the price! When it comes to performance, durability, and quality – Holosun is a top-notch company.
Again, just because an optic is made overseas doe NOT mean it is low quality. Many shooters ask where are Burris scopes made, and are surprised to find out the answer is overseas!
---
Frequently Asked Questions
Is Holosun American or Chinese?
Holosun red dot sights are manufactured in China. However, it is headquartered in Walnut, California so it is not a Chinese company. Most red dots are manufactured in China & the Philippines due to low manufacturing costs.
Where is the Holosun factory?
Holosun manufactures its scopes in China. In fact, most optic American companies have the same business strategy. For example, Primary Arms manufactures all of its beginner scopes in China.
Is Holosun used in the military?
Yes, Holosun red dot sights are used by the Military. They make a variety of red dots that work perfectly with assault rifles and handguns.
Is Holosun a good brand?
Yes, Holosun is a great brand. By no means is Holosun the most affordable brand on the market. But they produce red dots with fantastic quality that are used by hunters, the Military, and law enforcement alike.
Which is better vortex or Holosun?
It is a matter of personal preference. Vortex generally makes more affordable optics that are better suited to beginners and shooters with lower budgets. Holosun optics are generally more expensive and are suited for more experienced shooters. They are both known to have fantastic battery life and better accuracy than iron sights.
What company owns Holosun?
Holosun is owned by a company called Rua Foireann Inc. This is a Canadian-based company founded in 2014.
---
The Bottom Line
Now you know that Holosun Technologies Inc manufactures their red dot sights and accessories in China. They are also widely known for being a top of the line premium optic company. So don't jump to judgement! However, for those of you that only want to buy American, I totally understand. As we saw in our comparison of leupold vs vortex scopes, many brands manufacture overseas. So make your decision based on the factors most important to you!