When it comes to choosing a scope for hunting or shooting, one of the most trusted and popular brands is Cabela's. In fact, it has become a household name in the hunting, fishing, and outdoor world.
The company has been producing high-quality scopes for many years, and they have built a reputation for their durability, accuracy, and affordability. However, many shooters want to know where their products are made & who makes them. In this post, we'll reveal the Cabelas manufacturing process and more!
---
Who Makes Cabela's Scopes?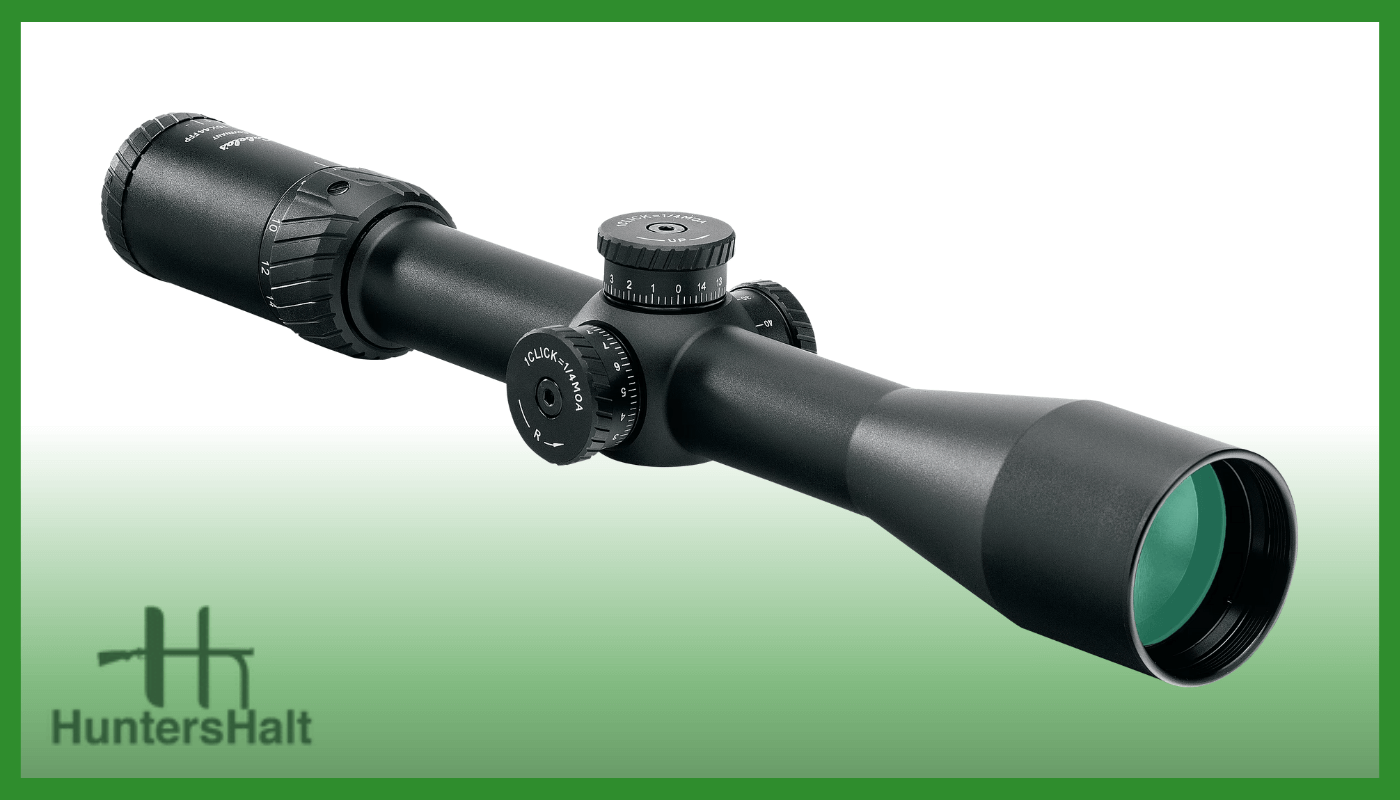 Cabelas scopes are made by their parent company Bass Pro Shops.
Back in late 2016 or 2017 Bass Pro Shops acquired Cabela's and tool over the responsibility for manufacturing and distributing Cabela's rifle scopes. Bass Pro Shops is a well-known company in the outdoor industry:
Hunting Gear
Fishing Gear
Boating Gear
General Outdoors Equipment
Cabelas has worked hard to develop their reputation for producing high-quality products that meet the needs of hunters and shooters around the country. There has not been a drop off in this legendary quality since Bass Pro Shops took over a few years back!
---
Overview Cabelas Scopes
As we mentioned, Cabelas makes a wide range of different rifle scopes. However, they make several different types of optics.
Rifle Scopes
Cabelas makes some of the Best AR-15 Optics on the market today. They come in a variety of sizes and price ranges!
Cabelas Intrepid HD Scopes
Cabela's Powderhorn Muzzleloader Scopes
Cabelas Covenant Tactical FFP Scopes
Binoculars
Cabelas Intensity HD Binoculars
Cabelas Intensity HD Monoculars
Cabela's CX Pro HD
Spotting Scopes
Depending on what you're looking for, Cabelas makes some of the Best Spotting Scopes for Hunting and long range shooting.
Cabela's Intensity HD Spotting Scope
Cabela's Krotos HD Spotting Scope
Cabela's CX Pro HD Spotting Scope
Night Vision
Cabelas actually does not make any of their own night vision and thermal imaging scopes. However, I have found that they do sell many of the Coyote Hunting Night Vision Rifle Scopes which hunters like myself love.
---
Cabelas Scopes Warranty
Does Cabelas offer a warranty for their different rifle scopes?
In short, YES! Cabelas offers a lifetime warranty coverage on almost all of their products. More specifically, this warranty protects shooters from regular wear and tear as well as production defects.
So don't go slamming your Cabelas Intrepid hd scope against the ground so that you can get the latest model. It won't work! But if your scope breaks in normal conditions Cabelas will fix or replace your product. Read more about the Cabelas warranty here.
---
Cabela's AR Scope vs Vortex Scopes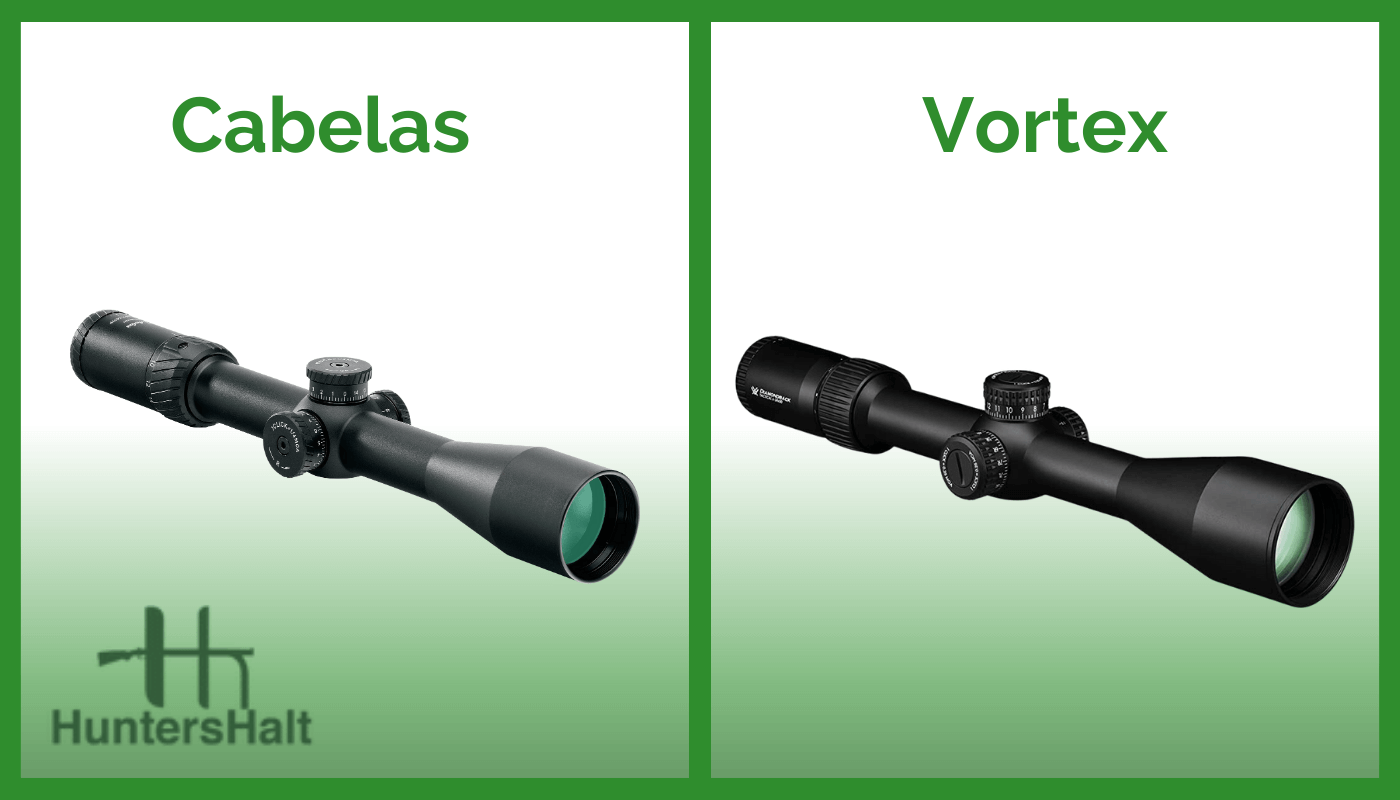 Both Vortex and Cabela's produce high-quality AR-15 rifle scopes that are reliable, durable, and provide excellent performance.
In my experience, Vortex makes the better AK47 scope for the money. They have a much larger selection of scopes & there is a product for just about any use case!
Ultimately, the choice between Vortex and Cabela's will depend on your individual needs and preferences. You have to consider your budget, use case, and shooting skill level before determining which is better for your individual needs.
---
International vs American Made Scopes
Cabelas different rifle scope lines are primarily made in China. Is this a bad thing? Not necessarily. Many of the best scope manufacturers today make their products overseas in countries like:
Generally speaking, American-made rifle scopes tend to be higher quality, as they are subject to stricter quality control measures and are typically made with higher-grade materials. In many cases they will last longer and maintain a higher level of performance. Most of the best scopes for 6.5 creedmoor that I've used were 100% American made!
Rifle scopes made internationally are NOT bad. But they are often less expensive and more widely available. In some cases, they may not have the same level of quality as American-made scopes, but are still reliable and suitable for hunting and shooting.
---
Frequently Asked Questions
Are Cabela's scopes any good?
Cabela's rifle scope models are considered to be great rifle scopes. They make scope models for different use cases and budgets. Overall, Cabelas brand scopes are high quality and very popular with hunters.
What scopes are made in the United States?
There are many scope brands like Trijicon, Nightforce, EOTech, and Leupold that are made in the United States. These American made scopes are often higher quality but also come with a higher price tag. For the most part, Cabela's branded scopes are made in China.
Where are vortex scopes made?
Vortex is one of the most popular scope brands on the market today. They have dozens of different scope models & the majority of them are made by a Chinese optical manufacturer. This helps them to make their optics at a competitive price compared to scope models that are manufactured in the United States.
Does Redfield still make scopes?
Yes, Leupold still makes Redfield scopes. Leupold purchased Redfield back in 2008 and has been manufacturing their scope models ever since.
---
The Bottom Line
Cabela's scopes are made with precision and care, using high-quality materials and state-of-the-art manufacturing processes. The company was acquired by Bass Pro Shops and has remained committed to producing scopes that are durable, reliable, and accurate. Although they are primarily made in China, their quality is comparable to just about any top optic brand on the market today! So, if you're looking for a scope that you can trust for your next hunting or shooting adventure, consider choosing a Cabela's scope.